Hello guys! Here's another how-to guide to Cities: Skylines. This game tests your managerial skills, your knowledge of city-building and makes you a successful mayor of your perfect city. Of course, this is not an easy mission. It takes a lot of work for a city to grow and develop in a positive direction. You will have to start from the beginning, building by building, road by road, and progress comes only later. This article will talk about sewage in Cities: Skylines and the problems that sewage backup can cause. Let's start with a guide.
Cities: Skylines is a single-player city-building game that continues to attract new players even 7 years after its release. In this game, it is crucial to know how to manage the city using the city budget and assess when is the right time to expand the city and its zones. As mayors, you must ensure all the living conditions of your citizens – create jobs, meet citizen demands, connect city zones with public transport, pay attention to the level of pollution in the city, attract tourists with various facilities, and so on.
This game is extremely interesting and will keep you nailed to the screen for hours.
You can download this game for PC or for PS4, Xbox One, and Nintendo Switch game consoles on the Steam official site.
Now, let's talk more about sewage in Cities: Skylines.
Also Read: How to Make a Map in Cities: Skylines?
Water and Sewage in Cities: Skylines
At the very beginning of building a new city, you have to take care of the water network. Citizens must always have access to sources of drinking and clean water; otherwise, they can get sick and die. Build water pumping stations and water towers to supply citizens with water regularly.
However, in addition to drinking water, there is also a way to deal with sewage through drain pipes that are connected to the water supply network. Drain pipes can cause water pollution, so place water treatment plants that will process the sewage before being thrown into the water. Be careful not to place sewage plants upstream of the water supply of the building, as drinking water can potentially pollute and impair the health of citizens. So, put it downstream to avoid this kind of problem.
In order for these plants to function, they need a power source. Choose wind turbines, for example, and connect them to buildings so they can have the power to do their job.
Sewage Backup Problem Fix in Cities: Skylines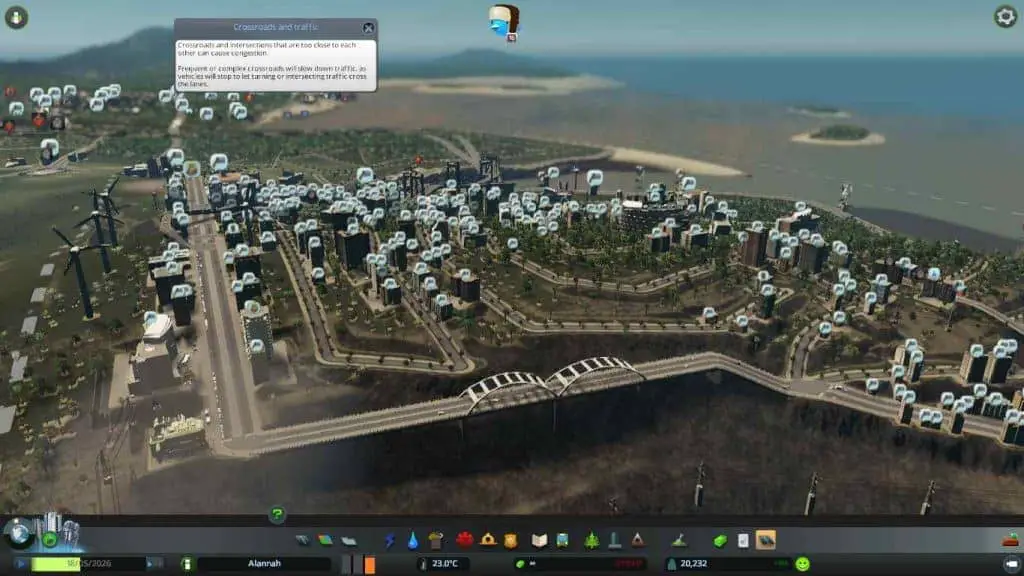 From time to time, the citizens of your city may complain about the problem with sewage that is backing up. Solving this problem is not at all problematic.
Go to your Utilities tab, select Water and sewage option and then select Water Drain Pipe. So, to fix this problem, you have actually to add another water drain pipe. Link this new water drain pipe with other pipes and then watch how it is cleaned.
Your citizens will stop complaining about the sewage that is backing up, so you have successfully solved the problem.
Also Read: How to Get Oil in Cities: Skylines?
Sewage Treatment Plant Mod for Cities: Skylines
If you want a more alternative solution to the sewage backing up problem, check for this excellent mod.
Sewage Treatment Plant from this mod needs to be placed in non-polluted area because it generates no pollution and no garbage. This building does not need a river to work, and cleans your city of sewage. It also cleans part of your polluted water and returns it back to the water pipes as it was ready to use, completely clean and drinkable.
You can find this mode on the Steam Workshop site and download it for your game.
Warning: Mods can upgrade your game in many ways, that is why they are popular in the gaming community. By downloading the mods you agree to make your data visible to the creators of the mods. Mods are not part of the official version of Cities: Skylines and therefore Paradox Interactive is in no way responsible for the impact that mods may have on your game. You download mods at your own risk. Before you download mods for your game, read the comments and try to download mods from verified sources.
Also Read: How to Raise Taxes in Cities: Skyline?
Final Thoughts
Sewage that is backing up can be a frustrating issue for all Cities: Skylines players. Citizens are dissatisfied, and drinking water becomes polluted; your budget is slowly stagnating. Do you see what can happen if you don't take care of proper sewage handling?
With these pieces of advice listed in the article, you will be able to quickly and easily get rid of accumulated sewage and re-make water sources drinkable and clean to the satisfaction of all citizens. Feel free to share your ways of fixing sewage problems with us, and we are looking forward to reading them.