Burning bridges might not have come to bite us in the ass before, but Elden Ring gives us a broken bridge to make do with. Thank you, FromSoftware. Elden Ring features an expansive world brimming with battles, a solid narrative, deep lore, and more. Exploring every corner of the Lands Between is a wonderful experience, to say the least.
The Bridge of Iniquity in Elden Ring is an overwhelming location for first-timers because not only is your only path to an important location broken, but the surrounding area is full of bloodthirsty and dangerous enemies waiting for you to make one wrong move. Let's take a look at how to cross the bridge.
The Bridge of Iniquity being broken might shock many first-timers but worry not, for you did not make a huge mistake, and another path is quite close. All you need to do from the Bridge of Iniquity Site of Grace is head west while hugging the cliffs until you reach a rope ladder with a torch on either side that will take you to the first Mt Gelmir Site of Grace. Be careful since the area is littered with enemies.
If you are curious to know more, then it is suggested that you keep reading to find out all there is to know about the Bridge of Iniquity and how to cross it in the simplest manner possible. We will be discussing all the points in detail.
Related: Where Is Master Lusat In Elden Ring?
After all, Elden Ring is hard enough on its own. You do not need the extra stress of navigating badly. Without further ado, let us get right to it.
The Bridge of Iniquity in Elden Ring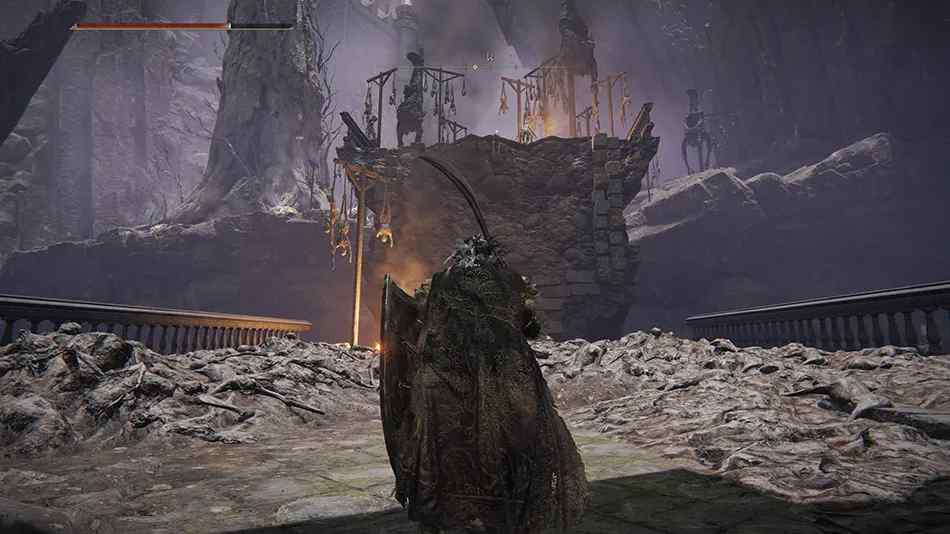 Image Credit: Downtime Bros
One facet of FromSoftware games that elicits a range of emotions is their tendency to surprise players with unexpected challenges in certain areas of the game. The combination of frustration and satisfaction that comes with overcoming these obstacles can lead to a strong sense of accomplishment.
While it's natural to expect a smooth journey after putting in a lot of effort to reach a certain point, FromSoftware games remind us that life is not always easy. Nevertheless, the satisfaction of overcoming these challenges is what makes the experience so memorable and worthwhile.
Mt Gelmir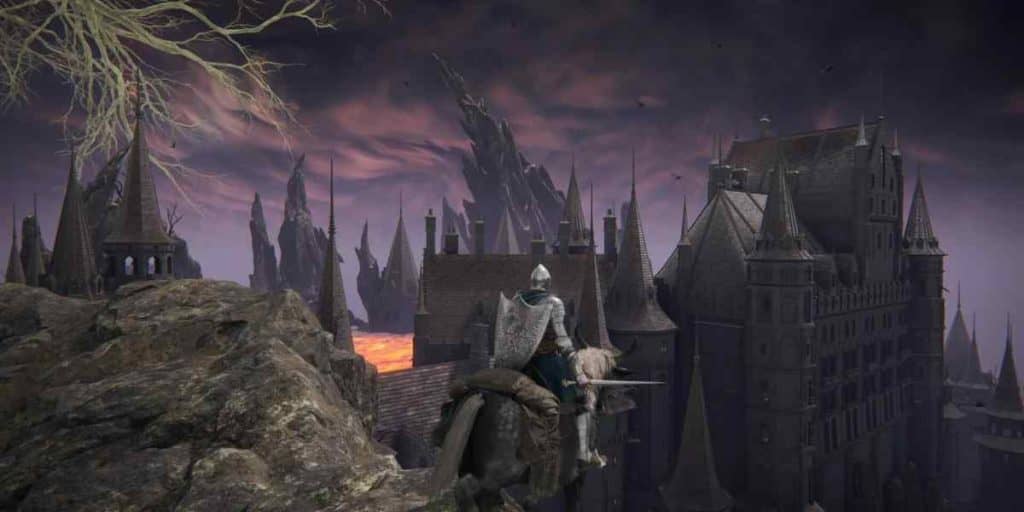 Mt. Gelmir is a volcanic region west of the Altus Plateau, ruled over by the enigmatic Volcano Manor and their lord, Praetor Rykard. This region has been ravaged and is home to many grotesque creatures.
Nestled within the sprawling terrain of Elden Ring lies Mt Gelmir, a region of striking volcanic beauty and fearsome danger. This hostile realm, located in the northern reaches of Liurnia and on the western edge of the Altus Plateau, offers players a wealth of exciting encounters and valuable rewards.
As you navigate the twists and turns of Mt Gelmir, you'll be met with formidable foes and awe-inspiring battles that will keep you engaged and fully immersed in the game. Whether searching for rare items or seeking out the wisdom of enigmatic NPCs, the challenges and wonders of Mt Gelmir await you.
The dilapidated Bridge of Iniquity must be crossed to access the proper area of this wonderfully morbid location. Seeing a broken bridge after some tough fights might sound overwhelming, and it is. But Elden Ring is all about sacrifice and making do with the odds you have been dealt.
The Bridge of Iniquity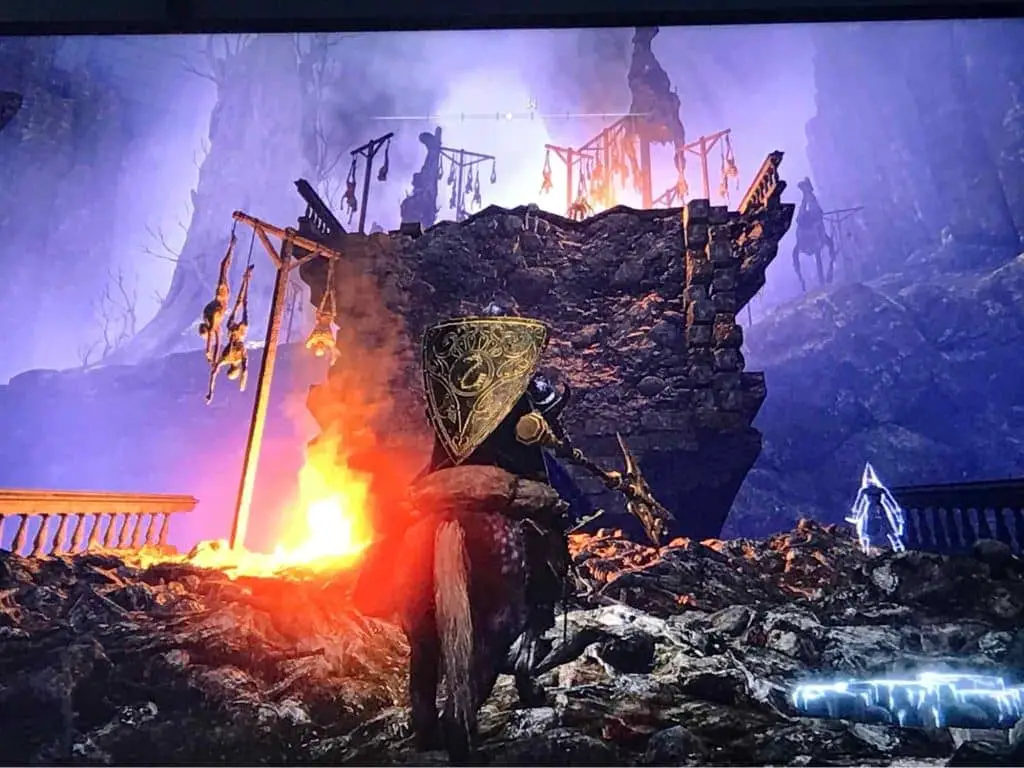 The treacherous path begins with the decrepit Bridge of Iniquity, a decaying structure that is the gateway to the heart of Mt Gelmir. This inhospitable terrain is filled with formidable foes and treacherous obstacles, but the rewards for those brave enough to brave the journey are many.
From valuable treasures to intriguing NPCs, the area is teeming with opportunities for adventure and growth and as with all things in Elden Ring, crossing the Bridge of Iniquity requires bravery, cunning, and perseverance. Those who make it to the other side will be rewarded with a sense of accomplishment that only comes from facing and overcoming great challenges.
As you advance in the game, you'll eventually reach the Corpse-Stench Shack, followed by the worn-out Bridge of Iniquity. This bridge serves as the entrance to the major portion of the area, for which you'll have to defeat NPC Invader Anastasia, the Tarnished-eater to reach.
Defeating Anastasia is a formidable task, but once you succeed, you'll gain access to the Bridge of Iniquity and its subsequent trials.
Alrighty, now that you've arrived and the gloomy vibes from the dilapidated Bridge of Iniquity are getting to you, let's figure out how to reach the main area of Mt Gelmir. Time to get creative and find a way around it!
How to Get Past It?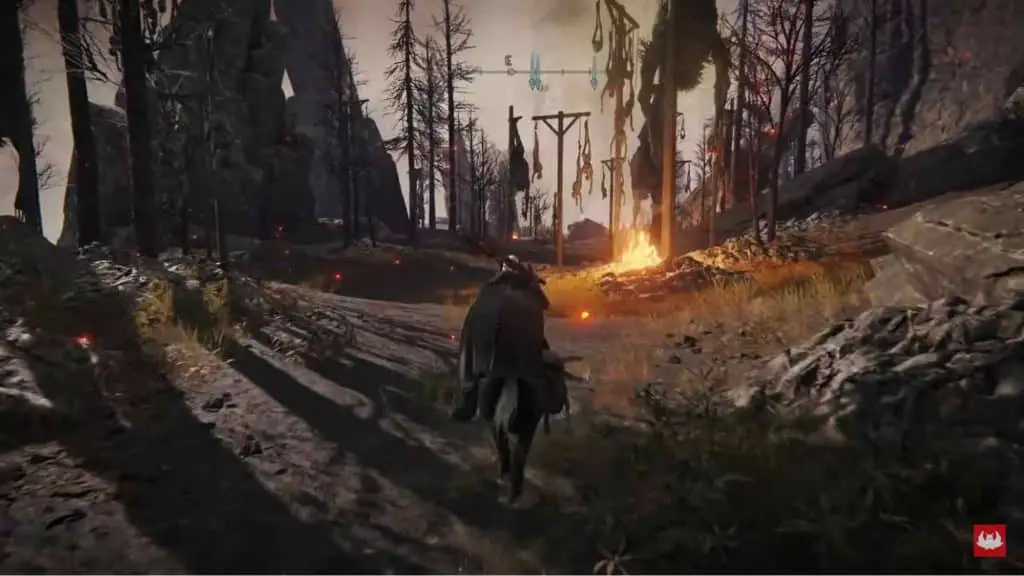 To commence your dangerous quest, bid farewell to the Bridge of Iniquity and mount your dependable steed. Your initial destination is back to the campground, populated by formidable foes like the Abductor Virgins and creepy corpses.
Keep to the right and slip through a crumbled pillar that resembles an archway. Keep close to the right side of the cliff's edge and be alert for any lurking enemies. Before long, you'll spot a rope ladder with flaming torches on both sides.
Quickly dismount and ascend the ladder, for danger is not far behind. Reach the top and catch your breath at the welcome Mt Gelmir First Campsite site of grace.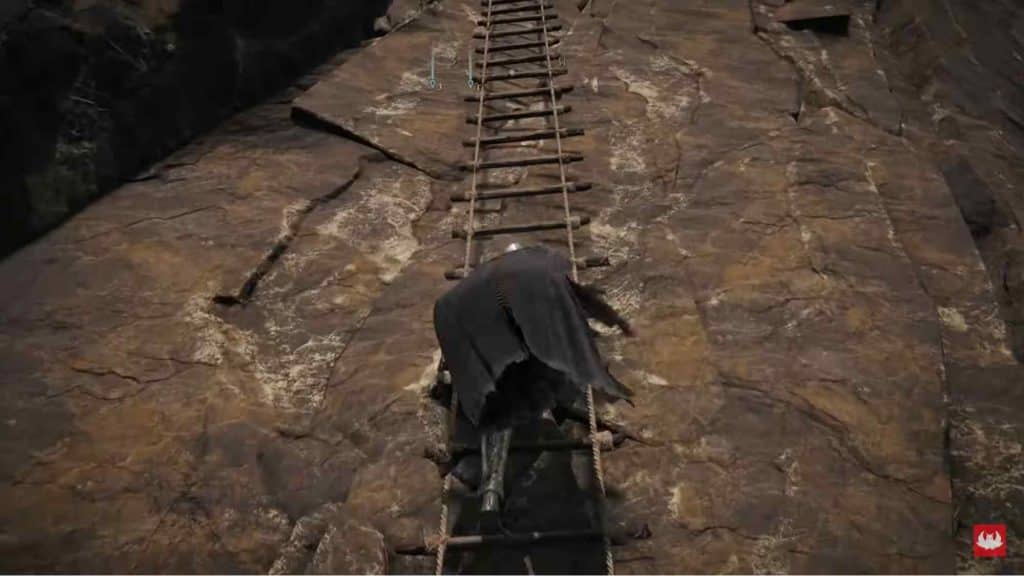 Image Credit: Spooky Fairy (YouTube)
The route ahead may seem simple, but don't be fooled – it's packed with obstacles and foes blocking your progress. Follow the natural path as you steadily ascend across a series of destroyed structures and natural heights.
Prepare for some tough platforming, as you'll face various dangers like bloodthirsty wolves, armored warriors, and even skeletons on the way. You'll encounter multiple rope ladders, each with a solitary torch illuminating your path. Climb each ladder cautiously, and don't stop until you reach the summit.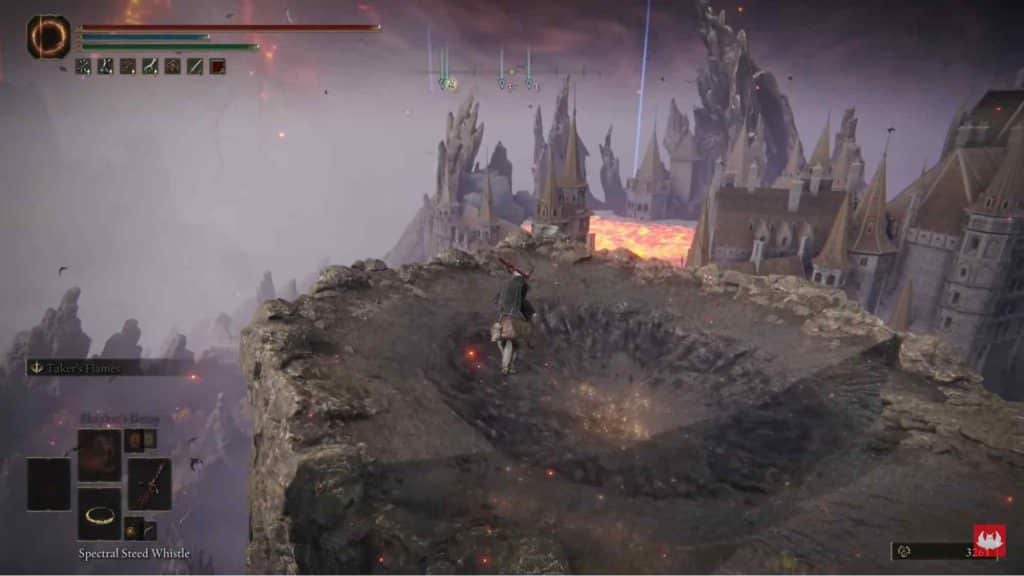 Image Credit: Spooky Fairy (YouTube)
At last, the Spiritspring Step awaits – a short jump that will land you in a desolate wasteland where the final boss battle awaits.
This wasteland is characterized by a massive crater, but with this jump, you're nearly at the other side of the Bridge of Iniquity, celebrating a major accomplishment in your adventure.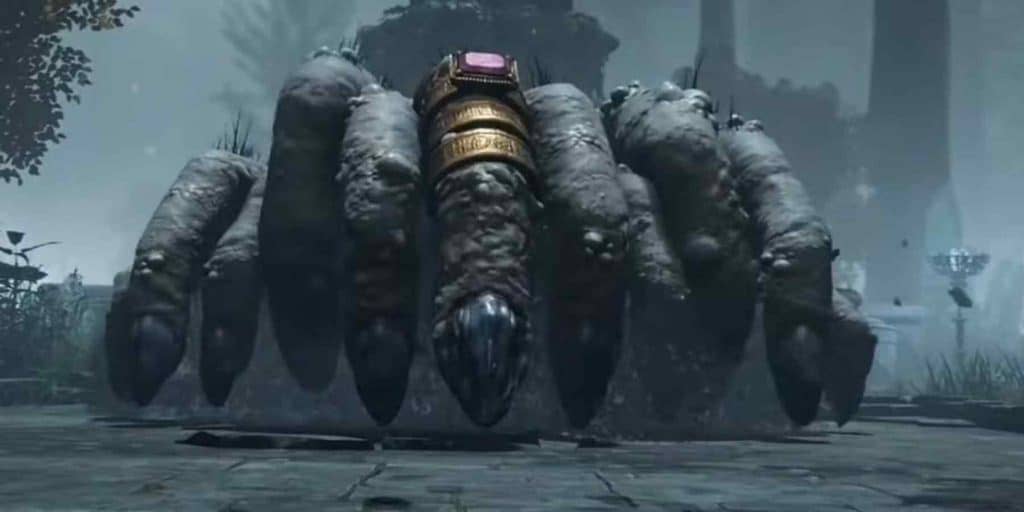 As you move forward, expect to come across fierce opponents like creepy and large hand-shaped enemies. Whether you choose to face them head-on or try to slip past them, the journey won't be simple.
But, the Road of Iniquity Site of Grace offers a brief respite, where you can rest and recharge before continuing. Ahead lies a desolate wasteland filled with unsettling creatures, but with perseverance, you will make it to the opposite side of the ruined bridge where you started.
Congratulations! You have successfully crossed the Bridge of Iniquity and are now ready for any challenges Mt Gelmir has in store.
Alternative Routes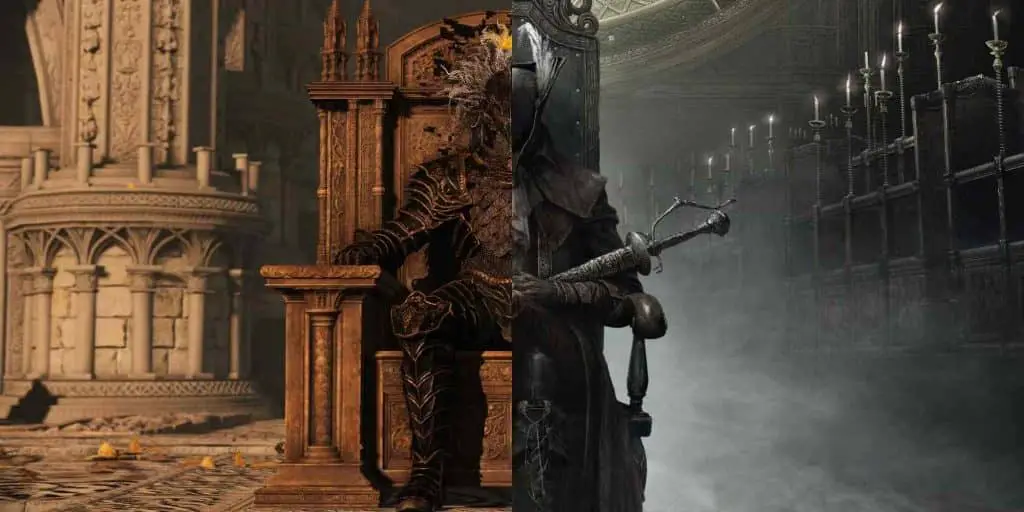 It's not just about crossing the Bridge of Iniquity, there are other ways to reach the core of Mt Gelmir. With alternate paths that connect the two major areas of Liurnia and the Altus Plateau, you can experience the full extent of this vast mountain range.
These routes may present their own set of obstacles and challenges, but they offer unique experiences and insights into the heart of Mt Gelmir. So, keep an open mind and be ready for the unexpected; there's much more to discover in this magnificent place!
Progress Rya's Questline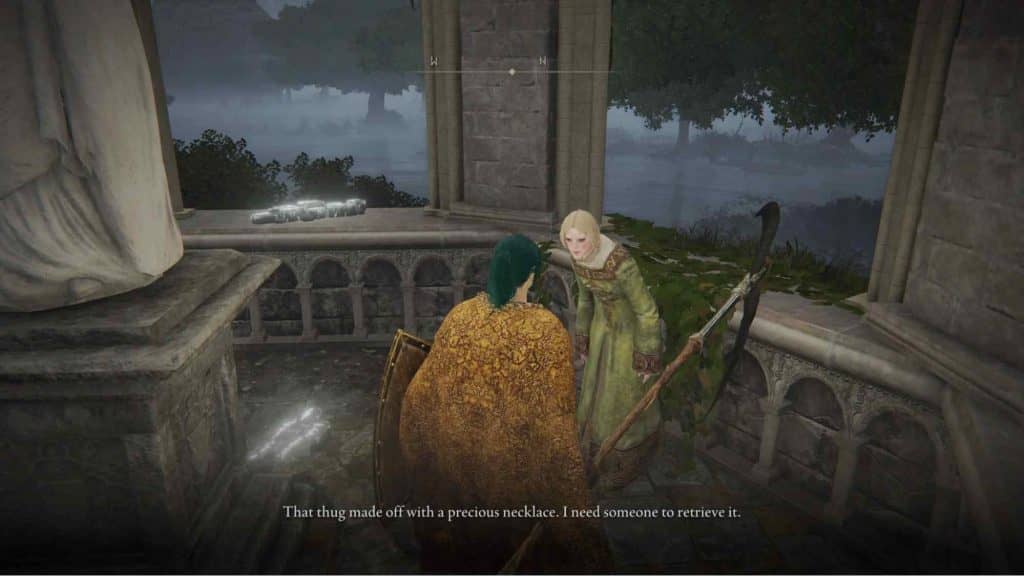 Image Credit: IGN
Accessing the Mt Gelmir region can be accomplished by fulfilling Rya's questline. She will invite you to meet with her at the picturesque Altus Plateau as you journey through her tasks.
Upon arrival, Rya will gracefully guide you to the ancient Volcano Manor. After getting inside, simply stroll through the primary entrance of the Volcano Manor and you will arrive in the pulsating center of the Mt Gelmir zone.
This option presents a hassle-free alternative to the grueling trek from the Bridge of Iniquity and offers a seamless path to the desired location.
Get Abducted by the Abductor Virgins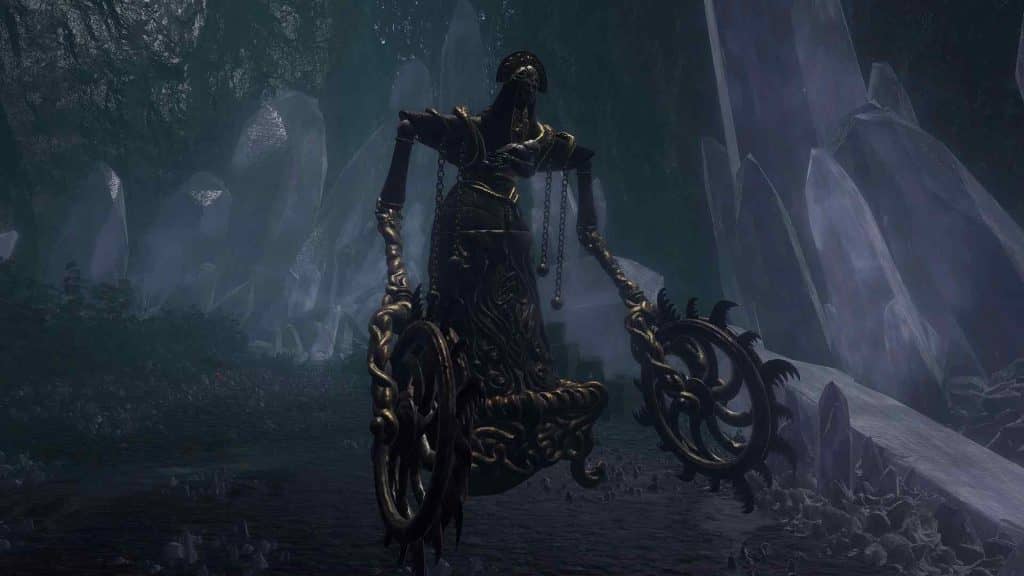 An intriguing yet perilous way to reach Mt Gelmir is through succumbing to abduction by the notorious Abductor Virgins, as suggested by Patches. This scenario bears a resemblance to the Snatcher's abduction in Bloodborne, transporting players to the ominous Hypogean Gaol. By willingly surrendering to the Abductor Virgins, you will find yourself embroiled in a climactic boss battle.
However, if you opt not to confront the Abductor Virgins, you may still technically arrive at Mt Gelmir, but the main entrance linking the manor to the region will remain sealed. On the contrary, if you pursue either of the previously outlined methods to reach Mt Gelmir, this hindrance will not occur.
Conclusion
That concludes our guide on the Bridge of Iniquity in Elden Ring and how you can cross it to progress further in the game. There are tough enemies and nightmares awaiting your arrival so proceed with caution and remember to have a blast. Elden Ring is a wonderful treat to be savored and sucked dry of content.
We sincerely hope that our guide helped you learn more about the Bridge of Iniquity in Elden Ring and how to cross it. If it did, be sure to leave a comment down below and let us know. Your feedback is much appreciated.
Good luck, Tarnished!