Emotes are a quick and easy way to communicate with your teammates in Wild Rift without typing in the chat box. The game has been in open beta for a while now, and was released to the Americas in late March. Using emotes in Wild Rift is different from the PC version so we're going to walk you through the steps.
Assigning your emotes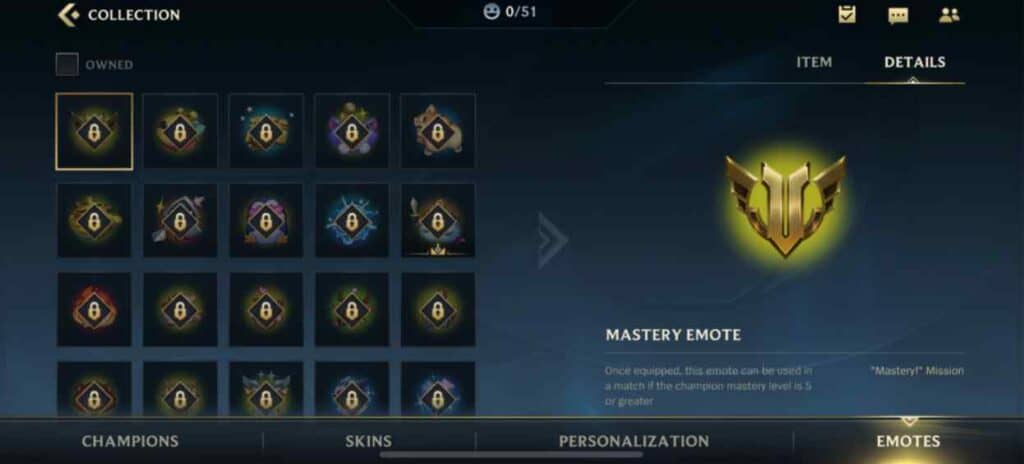 Before you can start using your emotes in matches, you will have to assign them first. To do that, open the collections tab (star icon) from the main menu, tap on emotes, choose one of your unlocked emotes, and then tap the slot you want to assign it to.
How to emote
When you're in a match you can use your assigned emotes by tapping the chat icon, then the smiley face icon, and choosing one of the emotes you assigned in the first step.
You're now able to communicate with your teammates through emotes. Bear in mind that emotes and other cosmetics from the PC version of the game do not transfer over. But it's not too difficult to complete a few quests and get yourself an emote.
Hello everyone! My name is Kyle, and I've been a passionate gamer for 15 years. I enjoy playing video games such as League of Legends, Stellaris, and Cities: Skylines in my free time. I created this blog with one purpose, and that purpose is: to help you out. Whether you're stuck on a quest in Black Desert Online or you simply don't know what to build on Lucian in League of Legends, don't worry because I've got you covered.