Loot Boxes in Overwatch bring in entertainment by using new skins, emotes, and voice lines to keep the game fun and engaging. Even more, Blizzard constantly adds more of these cosmetic unlocks through its game updates to keep Overwatch lovers hooked with excited anticipation.
The best part is that spending real-life money is not the only way to earn these loot boxes. Here is a mini-guide on how to get loot boxes fast in Overwatch.
Also read: How To Get Milk in Black Desert Online?
1. Twitch Prime Promotions
Twitch is the official platform for streaming Overwatch League Matches. As a long-trusted partner, Blizzard provides Twitch Prime participants occasional offers to unlock in-game recompenses like Golden Loot Boxes.
A Golden Loot Box always provides you with at least one legendary cosmetic item. These can add a new dash of aesthetic style to take you into new zones of gaming bliss.
If you are a Twitch Prime member, always keep an eye out for these amazing Golden Loot Box unlock offers in your reward notifications.
2. Arcade Matches
You can collect multiple loot boxes by winning Arcade games. This method provides you with an opportunity to collect up to three amazing loot boxes every week.
All you have to do is win matches that fall under the Arcade section. For every three Arcade matches won, you earn one loot box.
Also, note that it does not matter which mode you are playing. You can choose to play any mode as per your wish and win loot boxes through this method. The only condition is that all the games won should be from the Arcade section.
3. Be a Good Sport
Just being a good sport and a friendly person is one of the easiest and best ways to win loot boxes in Overwatch. Blizzard has introduced its endorsement system to reward players who behave well. The system seems to work quite well. Blizzard has officially claimed that there has been a decline of 40% in toxicity since the rollout of the new endorsement system.
This system rewards you with a new loot box every time you move up an endorsement level.
Endorsement Level 1 – 1 Loot Box
Endorsement Level 2 – 2 Loot Boxes
Endorsement Level 3 – 3 Loot Boxes
Endorsement Level 4 – 4 Loot Boxes
You also get an event loot box if you go up an endorsement level during one of Overwatch's special events such as Lunar New Year or Summer Games.
Also read: Is Genshin Impact Ever Coming to Steam?
4. Play in a Group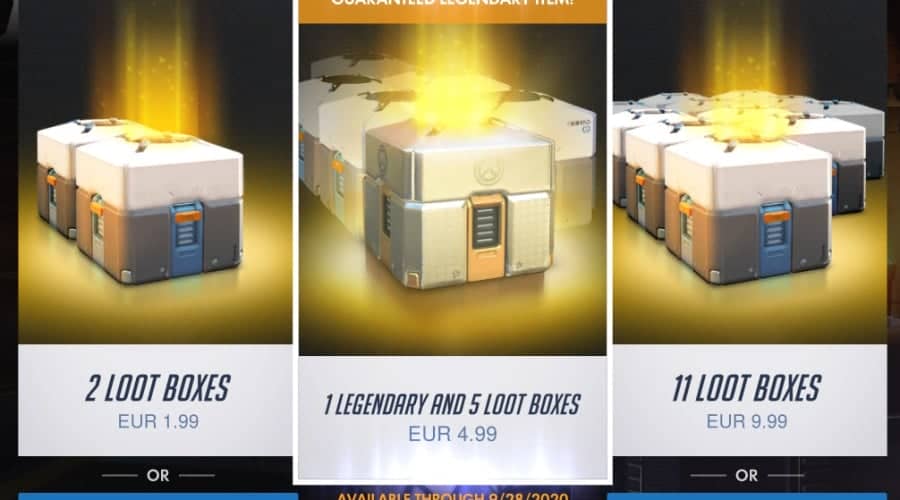 In Overwatch, earning loot boxes becomes easier if you play the game in a group. The primary mechanism to earn loot boxes in the game is by increasing your level. When you play in a group, you earn a 20% bonus to the experience gained and hence can collect loot boxes faster.
If you are not aware of any Overwatch groups that you can join, you can easily search for one in the game's in-built group finder. You can filter these groups by game mode and voice chat to join one that you like.
It is recommended to play in groups as soon as you start with the game to collect more of those precious bonuses.
If you love playing the game but could not understand how to earn loot boxes in Overwatch, you can try implementing the methods in this mini-guide. Pretty soon, you will add attractive in-game elements by unlocking the many loot boxes you earn!