Black Desert Online is known as a multiplayer game that may suck up a lot of time without the user even realizing it. Having a decent horse might take hours, as players are drawn into other missions and activities along the journey. The majority of the game is spent discovering different terrains, villages, and towns on the map. It might be intimidating at first, but that's not difficult to figure out.
This game has the finest graphics you will ever see in an MMORPG. Everything in the gameplay is fantastic, from the visuals to the characters to the animations. Even if you are someone who doesn't play such games will become a fan of it.
Things You Need To Know Before You Start Playing Black Desert Online
Since there is no quick traveling as in many other MMORPG games, navigating the world of Black Desert Online is a struggle. There are a lot of places in the game that aren't explicitly indicated as noteworthy on the map, and discovering them may be fun and rewarding. While researching, you may come across secret areas and NPCs which provide you with further information, resulting in increased energy resources.
In Black Desert Online, collecting materials is crucial. A few of the finished elixirs and meals need resources that could only be gathered by hand. Collecting is a life skill that requires varied tools, including blades, picks, tanner razors, as well as liquid collectors for different sorts of gathering.
As your collecting skill improves, you'll be successful in gaining rarer resources and unique "armor" that enhances the collecting abilities, including silver embroidery gatherer clothing and superior gear like a steel pick.
If you're tired of the never-ending grind, sub-trading may be quite rewarding. You can begin by purchasing a donkey, purchasing some trade products, and riding to the next village to sell them. You can acquire wagons and horses as you progress, but once you have better trade skills, you may start dealing in more costly products. You may even make your personal trade packets to offer to traders by manufacturing them.
The cost of trade products is determined by two factors. The first would be supply and demand, which changes throughout the day. The proximity between the node that provided the trading good as well as the node where it would be exchanged is the other factor. You must also link the two nodes wherever you trade utilizing contribution points, or else you will only receive 30% of the worth of the trade pack.
Also Read: How to Help Nyhofn Hunters in Assassin's Creed Valhalla
What Are Fogan In Black Desert Online?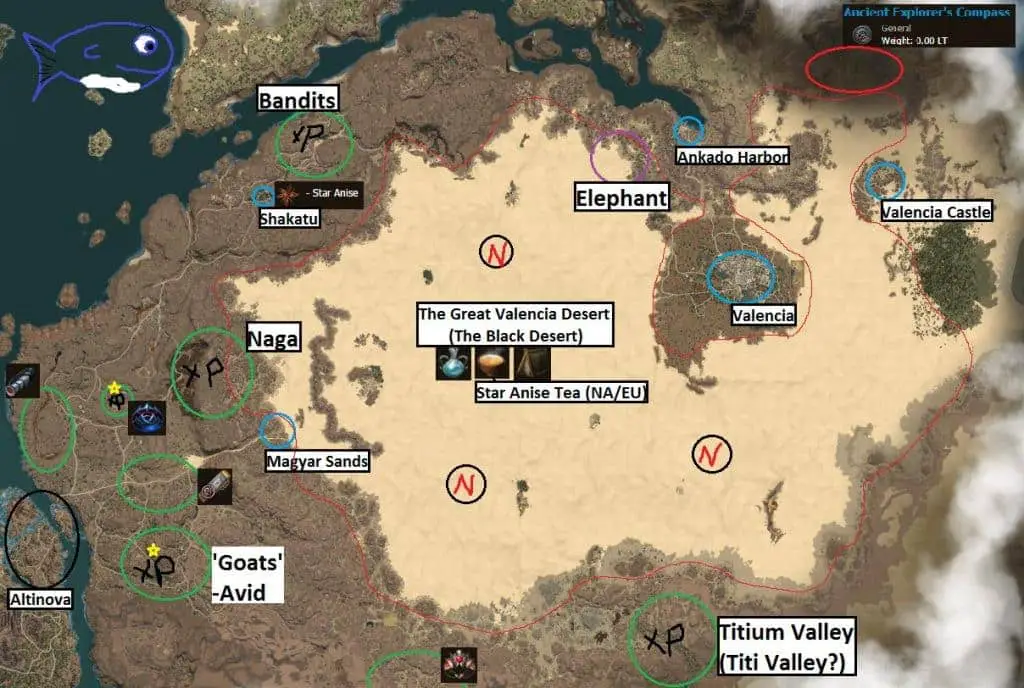 The Fogans are just a walking frog-like humanoid species that inhabits a humid climate. They have a long history of hostility with Nagas.
The race originated in a forest in the far reaches of Valencia. However, like the rest of the planet, the disaster of the year 264 did not favor Fogans. Due to the dryness of their ancestral home, they were forced to migrate across the country. They met and battled several tribes along the route, and so as a consequence, they had become more vicious and aggressive.
They eventually arrived at a location that matched their forest. Nagas live in a valley towards the north. The Fogans fought them and seized control of the territory. In honor of the powerful ruler, Titium, they called it Titium valley.
However, the community quickly saw that dryness was affecting Titium Valley as well, and shortages of food became widespread. A large section of the tribe chose to go in quest of a new place once more.
Titium and the tribe discovered a new perfect habitat free of dryness after weeks, if not months, of traveling through many regions. This new habitat was Serendia's marshes in the south. However, there was just one issue— the Nagas had come earlier, and the Fogan prince resolved to fight them once more. Their ill-fated fight continues even now.
Also Read: Farming in Plains of Eidolon and Arcane Drop Chances
Locations Of Fogan In Black Desert Online
Fogans can only survive in humid conditions. Their preferred environment appears to be forests and marshes. It's no shock that they're located in the Titium Valley, Valencia's sole remaining semi-jungle, and the Serendia's vast marshes are the locations for Fogans.
How To Get Fogans In Black Desert Online
The Nagas and the Fogans have a strong history of animosity. To get the Fogan, just travel to Titium Valley and speak with the Node Manager there. He'll guide you in the direction of where you can get the Fogans.