In Black Desert Online, to get fish bait, you must first gather five fish tokens. These may be earned by trading captured fish with fish traders. You could trade five tokens for bait or perhaps a random boost after you have five tokens.
Mini-Game Of Fishing In Black Desert Online
You may now travel to the beaches with a fishing rod and pick a fishing location. Equip the rod and press the enter button once you arrive at the fishing area. After a short time, approximately 2 minutes, a little moving fish symbol will appear over your head.
This signifies that a fish has already been hooked on the hook, and the mini-game will start. The initial element of a mini-game is a tiny bar with a clear red line separating it. A tiny bar that travels around is also present.
Whenever the moving bar gets the correct side of the red line, press the enter button. If you do not do so, you might lose the fish. However, if you time it right, the mini-game will continue. If you push the spacebar whereas the bar is completely full, you will earn a 'Perfect,' avoiding the second portion of the mini-game completely.
Whenever you strike the bar accurately but don't score a Perfect, then the second portion of the mini-game begins. You must simply hit the keys in the right order before another timer bar reaches 0 in this stage.
You might lose the fish if you fail to strike any one of the sequences or if time runs out. If you follow the steps correctly, you may be able to capture the fish. That will increase your treasure inventory. You have the option of catching the fish or leaving it alone.
Auto-Fishing in the Black Desert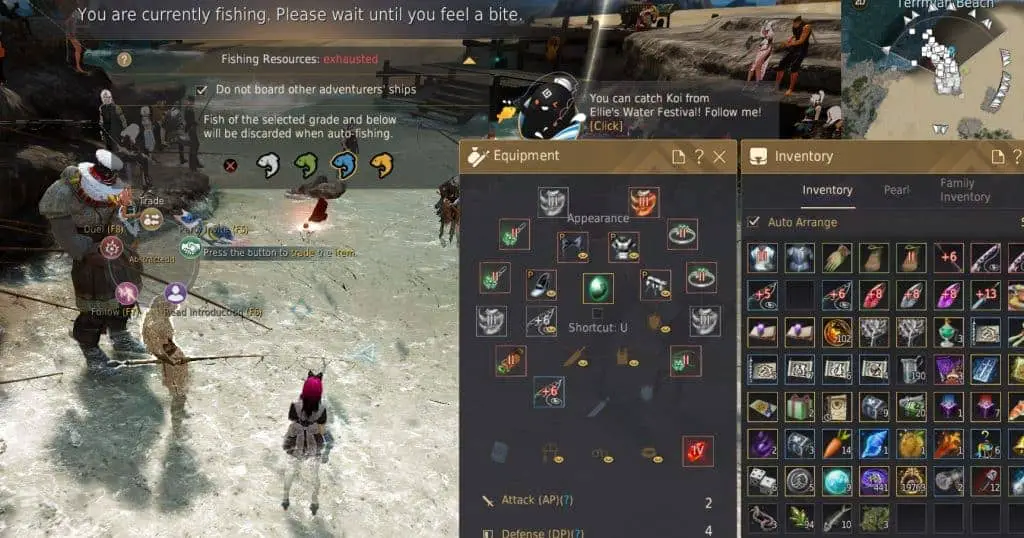 If you want to fish for extended lengths of time, you wouldn't have to play the mini-game. You may do something called auto-fishing or AFK-fishing, which stands for "away from keyboard" fishing.
First, cast the line immediately and then go AFK to start auto-fishing. Otherwise, your auto-fishing would stop if you move or touch anything. As long as the rod is in excellent shape, auto-fishing can continue.
Auto-fishing would come to a halt if the rod breaks. If that breaks, it would not immediately swap fishing rods from the inventory. Therefore, make sure you know how long the rod will last if auto-fishing. Once you've mastered the fundamentals, it's time to move towards more sophisticated Black Desert Online fishing in order to create some big bucks.
Online Fishing Resources in the Black Desert
Each stretch of water will also have a different number of fish. The number of fish in each pond, lake, or seas is primarily determined by two connected factors: a majority of participants fishing in that particular location, as well as the length of time the fishing area has been occupied.
You'll discover the resources at the top of the page as you reach a fishing place. It might be Sufficient, Normal, Insufficient, or Empty. By default, each place is Plenty. However, if a large number of people have already been fishing there for many hours, it would get tiring.
If you want to be your personal fish merchant, a lower resource status implies it will take you longer to capture a fish, lowering the efficiency.
Advanced Rods Materials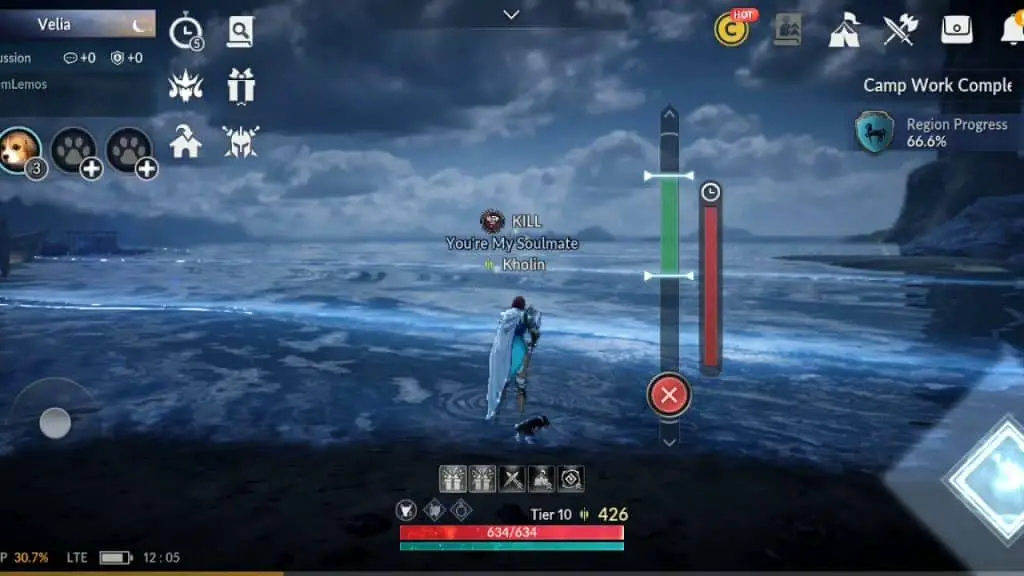 You can't really make improved or enhanced rods out of pure nothingness; you'll need to have the right ores. You must prepare ahead whether you are genuine about Black Desert Online fishing company.
Start investing in areas with large steel and iron ore resources. It will enable you to start collecting resources for advanced rods sooner. Finally, you should look for nodes that would provide golden ores.
Making Income From Fishing Business
Once you've acquired your fancy rod, you've additionally purchased bait to help you catch more fish, and that you're fishing like a master. Now it is important to capitalize on this skill. You should be aware because fish are trade goods that could only be traded to Trading Director NPCs, which implies that each manager has unique pricing.
The amount they pay you is determined by a variety of variables, including bonus, how popular that fish is, and how many times this has been traded to a certain NPC, the quality of the fish, as well as the town the Trading Director is in.
You should therefore link the source of the fish that you are giving to the node from which the fish was captured to where you have been selling it in order to obtain the greatest price for it.
Hello everyone! My name is John and I've been a passionate gamer for the last 15 years. In my free time I enjoy playing video games such as League of Legends or Stellaris. I created this blog with one purpose, and that purpose is: to help you out. Whether you're stuck on a quest in Black Desert Online or you simply don't know what to build on Lucian in League of Legends, don't worry because I've got you covered.