If you didn't know, Wallpaper Engine is a common Windows tool for creating and using dynamic wallpapers. This application is an ideal option for anyone in need of the best desktop or laptop wallpapers, be it 3D or 2D.
By installing the application, users get access to a large and diverse range of wallpapers that you can personalize to fit your personality. Wallpaper Engine is without a doubt the best app for creating stunning wallpapers in a clear and creative way.
These live, dynamic animations might really spice up your desktop's background with their different colorful styles.
The app will certainly make your desktop background visually appealing, but you may be thinking about whether it would have an impact on your device's performance or FPS.
The answer is yes, these wallpapers might impact your performance or FPS. By default, every live wallpaper will consume your CPU and GPU.
However, due to the fact that the impact is minor in total, there is no reason to be concerned.
Also read: Does Neverwinter Support Cross-Platform
Does FPS Reduce With Wallpaper Engine?
The most general concern regarding this software is whether it would reduce your computer's FPS or frame rate. FPS is the maximum amount of full-screen graphics or frames that can be viewed in a second.
A high frame rate is particularly essential for better video quality and gaming experience. This is determined by the graphics performance and GPU, so you might be thinking whether frame rates would be affected when you use a 3D wallpaper from Wallpaper Engine.
Wallpaper Engine actually has a feature that allows it to pause or stop while other applications are running in full-screen mode.
This would mean that Wallpaper Engine does not interfere with the games or apps.
However, if the wallpaper is not stopped, it will consume certain GPU and CPU space, according to its size.
Sadly, this will reduce your FPS, particularly if you're using a high-resolution background with optimal performance and settings.
Not only that but also all other high-intensity programs you might be utilizing, such as video games.
To prevent this, you can ensure that the FPS is not harmed by manually pausing the wallpaper while using other applications.
Does Wallpaper Engine Affect Performance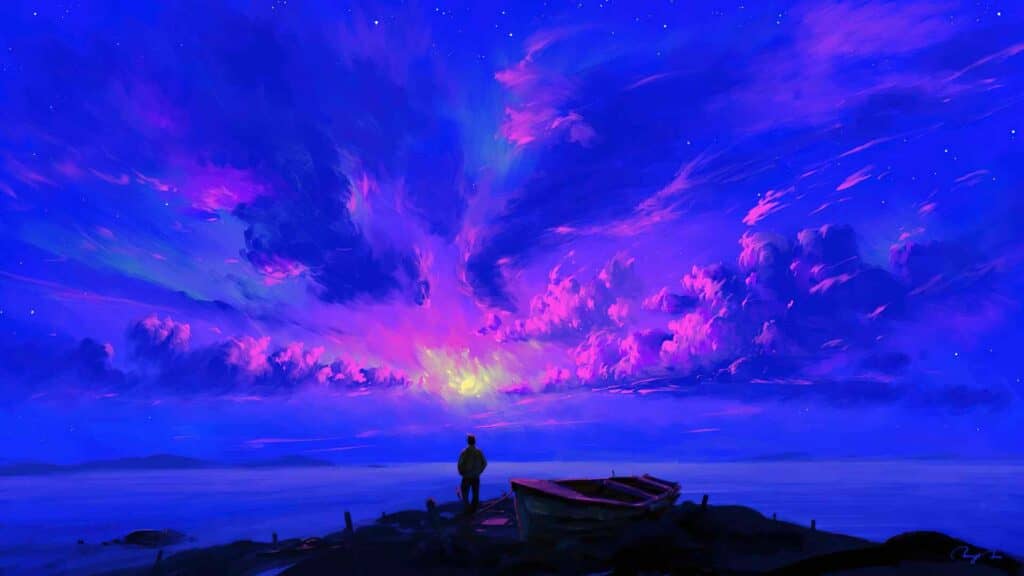 On a similar note, it's reasonable to wonder does desktop background affects performance.
If you're a competitive gamer or deal with tech that needs a tonne of images, you should be aware of this before installing a 3D wallpaper.
Wallpaper Engine is optimized to have the least amount of impact on performance as possible.
Since you can tailor the output influence of the program, the short response is no; it has no effect on performance.
The majority of live wallpapers available on the app would have no noticeable impact on your screen.
However, this may also be dependent on the wallpaper in question and how complex its design and graphics are.
When other apps or games are maximized to full screen, the software is programmed to stop by default.
This option allows the device to concentrate solely on the program or game for the best possible results.
Manually configuring the settings is one way to guarantee that your device's performance remains maximum.
Simply look in the settings under the "Performance" tab.
To ensure that you'll be able to save battery power more effectively when on battery, Wallpaper Engine stops the live wallpaper, in addition to the automated pausing and stopping function.
Does Wallpaper Consume Any RAM?
We should anticipate live wallpapers to occupy more RAM as compared to static photos since they are dynamic and animated.
But the question is how much?
Wallpaper Engine's official website states that running its PC app requires a minimum of 1024 MB. For better output and cleaner graphics, it recommends 2048 MB.
Wallpaper Engine needs 512 MB of disc space to be downloaded.
Furthermore, some users say that the program consumes between 2% and 5% of the CPU.
When the wallpaper is active and operating, it could use your device's battery life, GPU, and CPU to function itself.
However, in most situations, the result may be so minor that you won't even notice it.
Unless you're using a high-intensity program or device when running a wallpaper that is of extremely high definition and has complex animations.
Your battery and RAM would be depleted even faster as a result of this.
In such a situation, the default Auto Pause function comes in handy, preventing your laptop from being overworked by many graphics-intensive programs.
You may also set the setting to suppress the wallpapers entirely when playing games or using other programs.
Also read: How to Delete Saves in Cities: Skyline
Wallpaper Engine CPU Usage
Wallpaper Engine will consume between 2% and 5% of your CPU, as we previously mentioned. It's worth noting that this is the result of using a highly animated wallpaper.
Some wallpapers, particularly those with a lot of tiny visuals and particles, will take up a lot of your CPU. These wallpapers are massive in size, and they consume a significant amount of CPU power to animate and run.
The CPU use of Wallpaper Engine can, though, much of the time go unnoticed. Wallpaper Engine has been claimed to operate at 0% CPU utilization by some users.
If, in your case, Wallpaper Engine is using a lot of CPU, we recommend reinstalling the software as recommended by the development team.
Should I Still Use Wallpaper Engine?
To summarise, the answer is yes. You should definitely use Wallpaper Engine if you like tinkering with your desktop's background. In fact, over 250,000 people have expressed satisfaction with the application.
Wallpaper Engine is indeed a great app that provides you with entertaining, animated wallpapers.
Although it does have an impact on FPS and device performance, the impact is mostly negligible.
This, though, is dependent on the consistency and sophistication of the wallpaper you are using, as well as the complexity of other applications you're using.
One should not panic since the application can be easily configured to stop or pause the live wallpaper when operating other full-screen games or apps.