Whether it be out of expected convenience or just to get a taste of the other side, players have been curious for a long time whether they can use a mouse and keyboard to play Apex Legends on their consoles. Apex Legends included a crossplay option in their games as an option not too long ago and that has only worked to increase the curiosity surrounding mouse and keyboard support on consoles.
There are a lot of common misconceptions surrounding the idea of playing Apex Legends on a console system using a mouse and keyboard and will be covering all of them and more in today's guide. If you are one such player who has wondered to yourself, "Can I use a mouse and keyboard in Apex Legends on console?" then this guide is for you.
The short answer is yes, you can use a mouse and keyboard to play Apex Legends on your consoles such as PlayStation or Xbox using third-party tools like Keymander 2. However, Apex Legends does not offer native mouse and keyboard support as of yet like rival games (CoD, Fortnite, Halo, etc) do.
When we talk about efficiency, however, it is not all that it is hyped up to be. The input lag is noticeable and will hinder your gaming performance because surprise! The console version is designed to be played with a controller.
We bet that you are curious to know more about all this. Gamers tend to get extremely toxic and touchy online when someone brings up the topic of using peripherals on their console games. We will be covering all these (quite exaggerated) claims and responses in this article, so keep reading ahead to stay updated. Without further ado, let us get right to it.
Also Read: Celebrities Playing Apex Legends
Apex Legends: Using A Mouse and Keyboard on Console Systems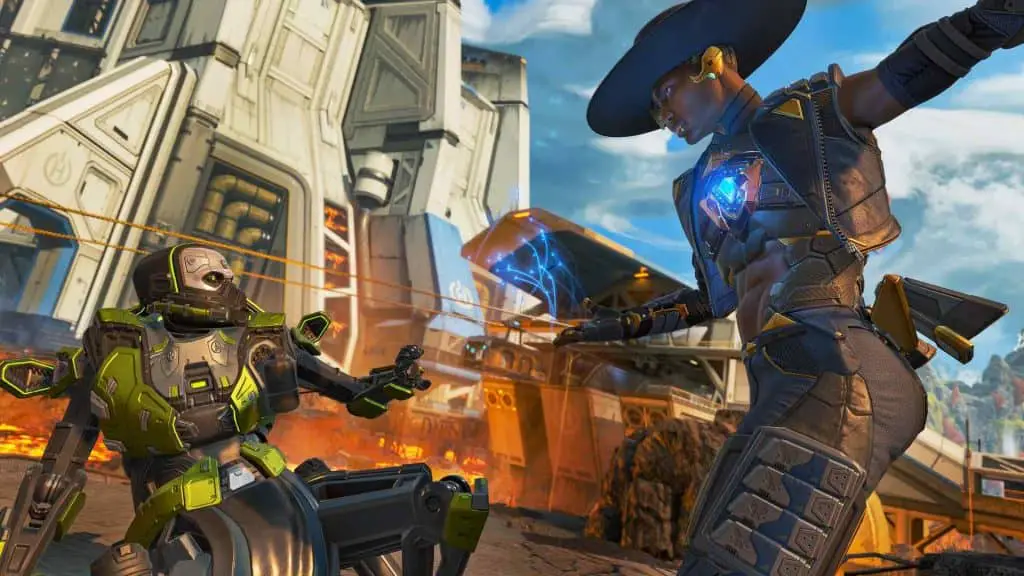 Apex Legends launched all the way back in early 2019 and has since grounded itself as one of the best competitive battle royale shooters in the market. It was met with global acclaim and has amassed a loyal fanbase that religiously plays the game with the launch of each season.
All in all, Apex Legends is a great game with much to offer including various weapons and distinct characters which are super fun to experiment with. Apex Legends is available on a multitude of platforms including PC, PlayStation, Xbox, Nintendo Switch, and even iOS and Android! Now that players of all types have begun to experience the game, many console players are left wondering whether it is possible to enjoy the game with a mouse and keyboard.
Why Mouse and Keyboard?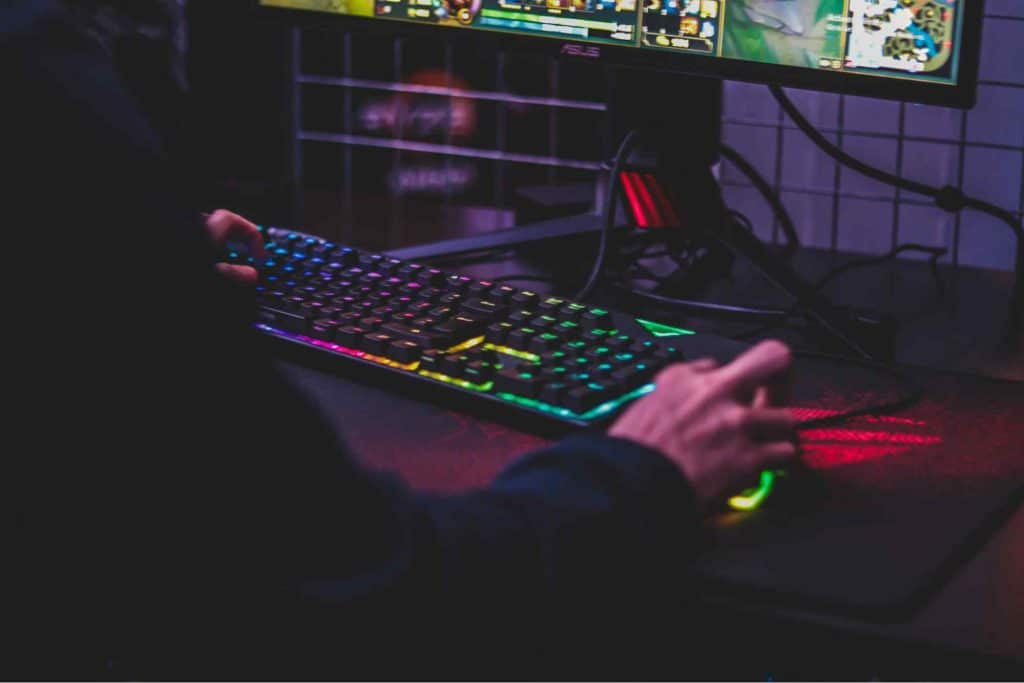 There is a popular belief among the gaming community that shooters are way easier on a PC due to mouse and keyboard controls and higher frame rates. The mouse allows for superior control over your movements and aiming is much faster as compared to a controller.
Ever since Apex Legends introduced cross-platform play as a toggle option in the game, console players have been exposed to PC players and the cries for unfair matchmaking have never been louder. Setting that aside, maybe you just want to try out the game with peripheral devices without investing an ungodly amount of money on a half-decent GPU. Either way, there are some important things you should know.
Truth Behind The Myth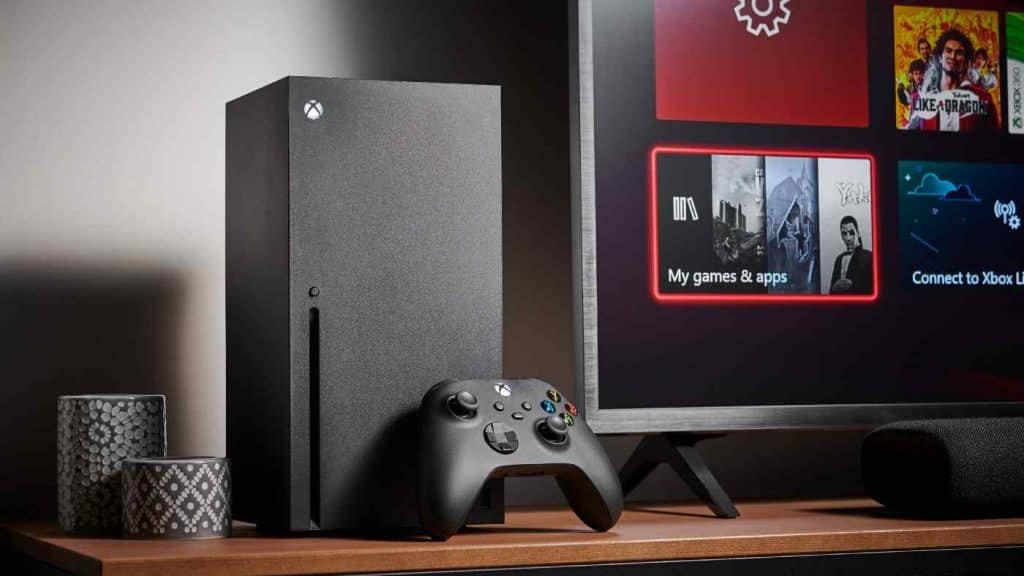 Call us the Mythbusters because we are about to bust… myths… Forget it. Just pretend like we said something cooler and read ahead.
Will playing with a mouse and keyboard really make play better or is it all a bunch of lies? We are sorry to inform you that no, playing with a mouse and keyboard will not make you better instantly on your console. Shooters are admittedly easier on PC systems due to the convenience when it comes to aiming with a mouse and keyboard, but Apex Legends players will not be receiving the same grand treatment.
There are two main reasons for that. Firstly, Apex Legends runs at a lower framerate that most PC systems and there will be a noticeable delay, especially when using a third-party tool to play with a mouse and keyboard. That alone makes the game borderline unplayable, especially on higher ranks. Secondly, we hate to break this to you, but PC players also have to practice to be as good as they are. You will not suddenly become the MVP every single match just because you used a different device.
"Unfair" Crossplay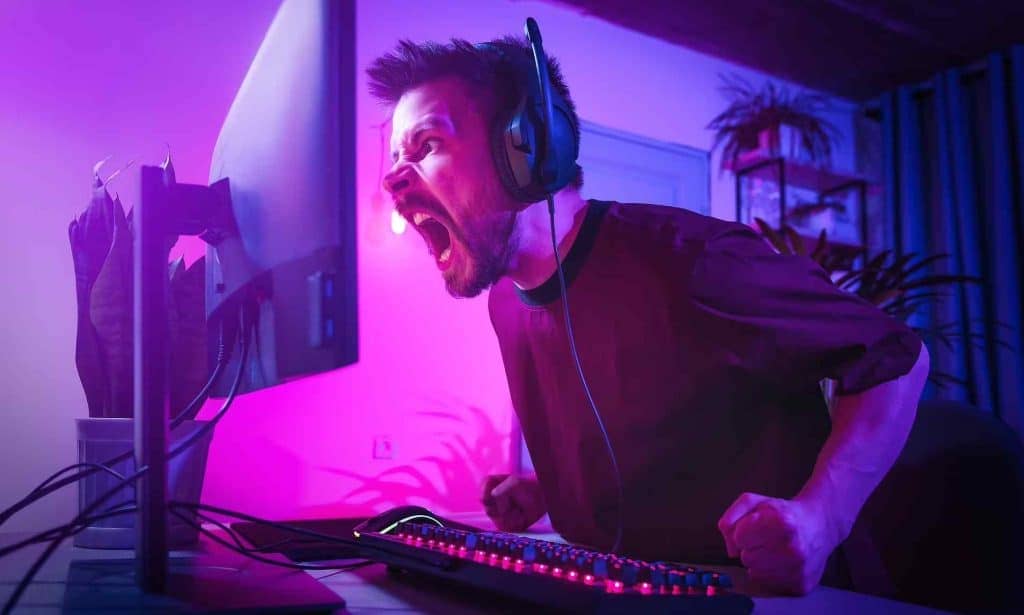 One of the most prominent complaints we have observed online are the ones surrounding the crossplay option in Apex Legends and how the matchmaking is extremely unfair due to console players being grouped in with PC players using a mouse and keyboard to destroy them.
That, too, is a myth. Or rather, it is a highly exaggerated and uninformed claim that only exists to heighten the toxicity and gatekeeping in Apex legends. The first thing to keep in mind is that the cross-platform play is an option that players can toggle on/off as they please and then they will only have their skills to blame for that "unfair matchmaking".
Secondly, you are playing with fellow console players most of the time, even when you have enabled cross-platform play from Apex Legends' game settings. That is because the only time you will ever face a PC player in your games is if you have a PC player on your own team. If you are playing with players who are using a PC, you will have to put up with it. The relief lies in the fact that this is an unlikely event unless you are deliberately playing with a PC player on your team.
Also Read: How to Sign Out in Apex Legends?
Native Mouse and Keyboard Support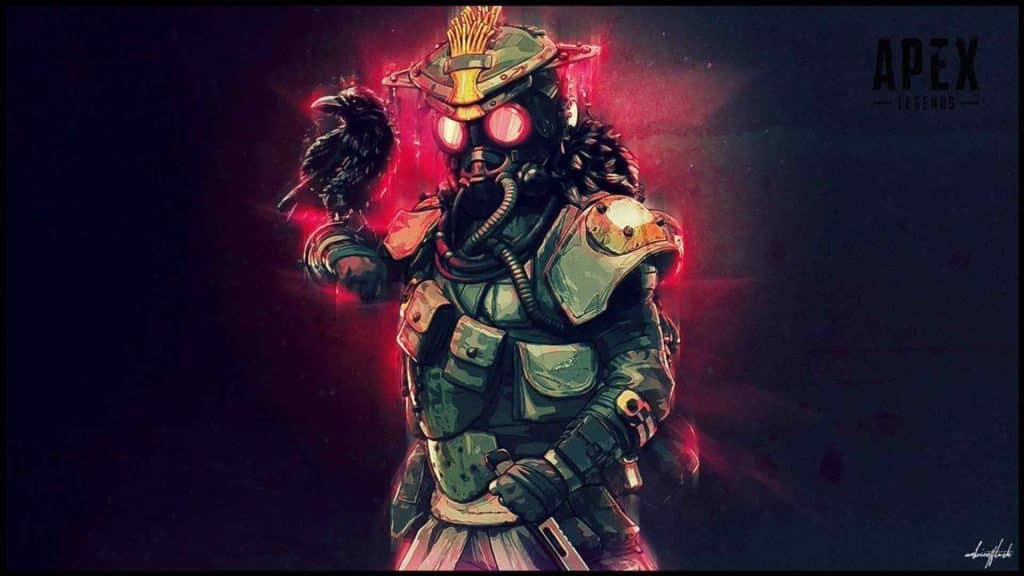 Many popular online shooters have started including native mouse and keyboard support on their console versions. Some famous examples that come to mind are Fortnite, Halo, and even the newer Call of Duty games.
Unfortunately, Apex Legends is not one such title. Respawn has yet to add native peripheral support to their game which many fans are displeased about. After all, there is not a solid reason why they have not included it as of yet. However, it is also important to note that cross-platform play works differently in Apex Legends than in the aforementioned games. Therefore, there might be hope for native support of mouse and keyboard controls in the future, but all we can do for now is either wait to look into third-party tools.
Third-Party Alternatives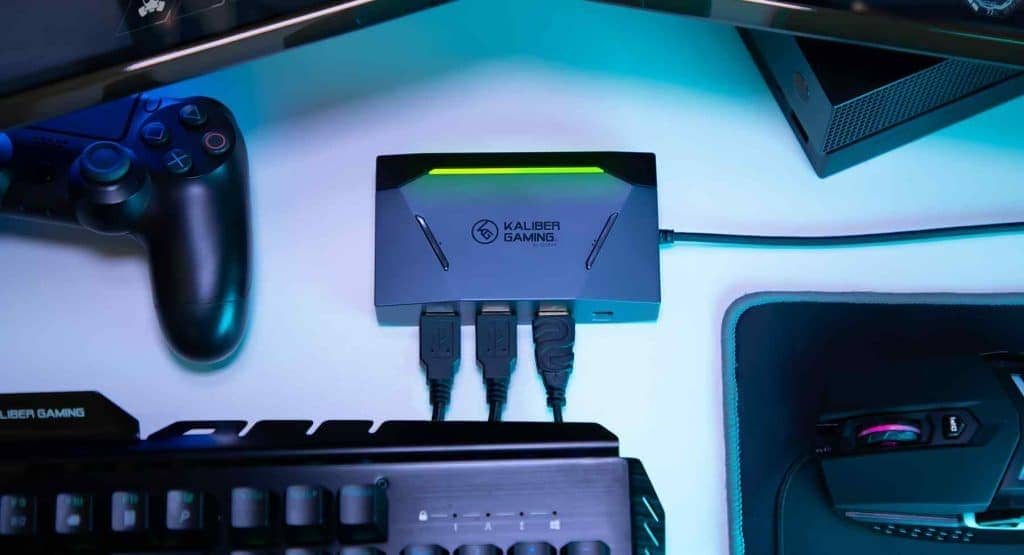 All hope is not lost (in a way) just because Apex does not have a native support option for mouse and keyboard controls. There are some popular external alternatives that you can look into if you absolutely must play Apex Legends on your console with a mouse and keyboard. A famous option among fans is Keymander 2, which allows you to make use of peripherals on your console system.
It should be obvious but you will definitely observe sizable input lag when using these tools due to the extra second or two it takes to process that external command by the console system. It is highly noticeable in a fast-paced game like Apex Legends.
Is It Worth It?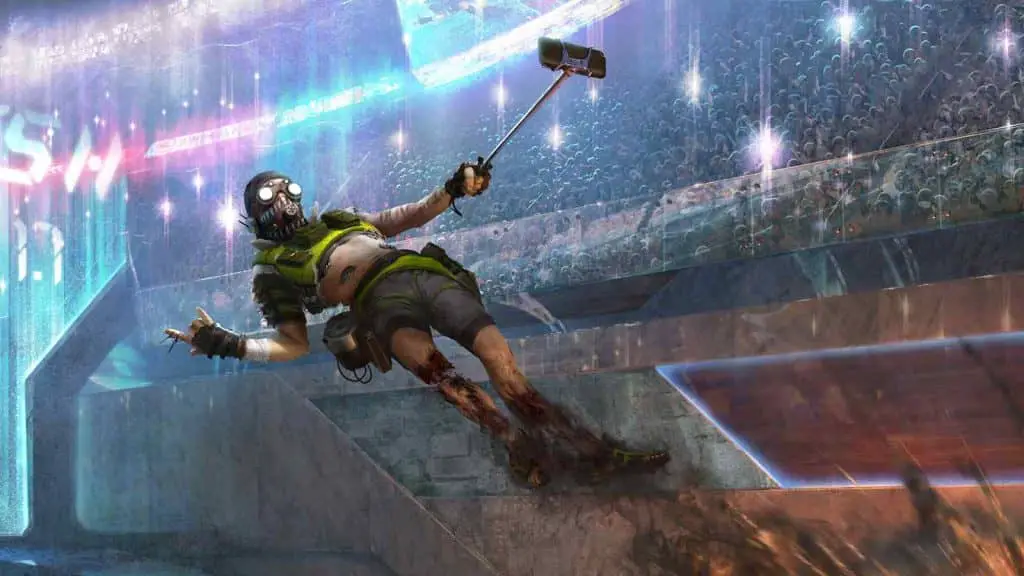 After taking all of the above-mentioned facts into consideration, no, it is not worth it to play Apex Legends on your console with a mouse and keyboard. That is true at least until Respawn decides to grace us with an in-game support for these devices.
You can play with a mouse and keyboard using third-party tools but it is not recommended because of the lag that will affect your performance. If you just want to give the mouse and keyboard a try, consider doing it in another game with built-in support like Fortnite, On that note, it is considered scummy to use a keyboard and mouse on your console among the Apex community, but trolls among them are a dime a dozen.
If you just want to emulate the feeling of a PC, this is not the best way to go. But hey, who's stopping you? Have a blast either way, soldier!
Conclusion
That sums up today's article regarding the ability to use a mouse and keyboard when playing Apex Legends on a console. Our magical suggestion is to ignore the salt surrounding the topic online because there is nothing unfair if you decide to use peripheral devices on consoles. However, the lack of native support will create hurdles like input lag for yourself if you use external applications. Do what you think is best!
We sincerely hope that our guide helped you learn more about how to use a mouse and keyboard on console systems in Apex Legends. If it did, then be sure to leave a comment down below and let us know. Your feedback is much appreciated. Happy lootin' and shootin'!