Black Desert Online (BDO) is an MMORPG. It was first started by Pearl Abyss and was first published for the Windows platform in 2014. The game is now available for all major platforms, including PlayStation, X-Box, Android, and iOS.
The game is based on sandbox-concerned fantasy involving a war with certain factions. Players are free to choose their side in the PvP battles. The powers include medieval weapons and magic to counter your opponents.
If you are a hardcore Black Desert Online fan, you must be wondering about the best places to mine. Don't worry; we've got your back! In this article, we will cover the best five locations to mine in Black Desert Online.
What is Mining in Black Desert Online?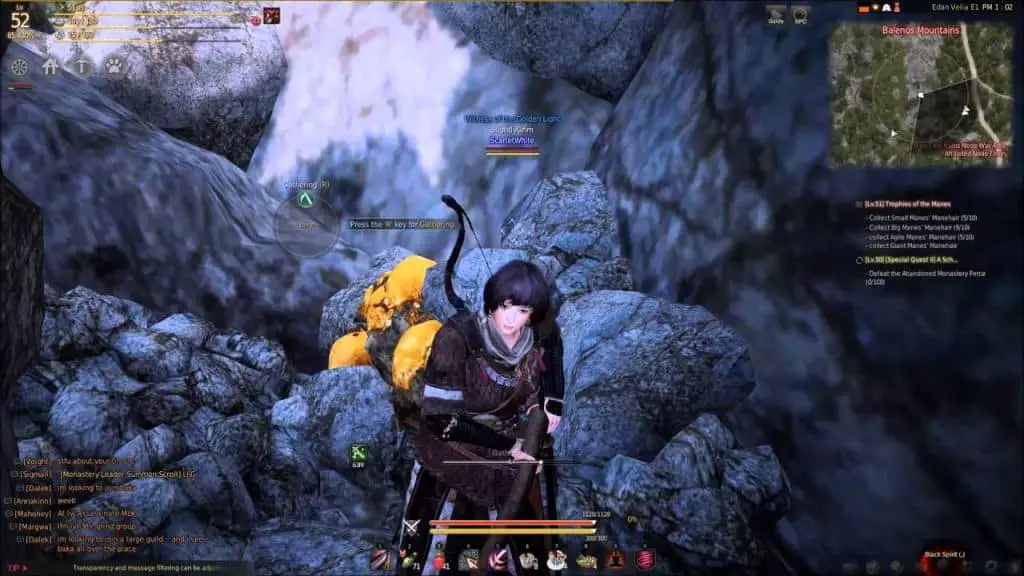 Mining is walking around the same area in the game and gathering materials. It is a way to increase your life skills in the game. There is a whole worker empire in the game where workers can mine ore. In addition, the gathering will cost you energy which you will regain slowly. So, if you are a new player, it will take time for you to get into the realms of mining.
Best Places to Mine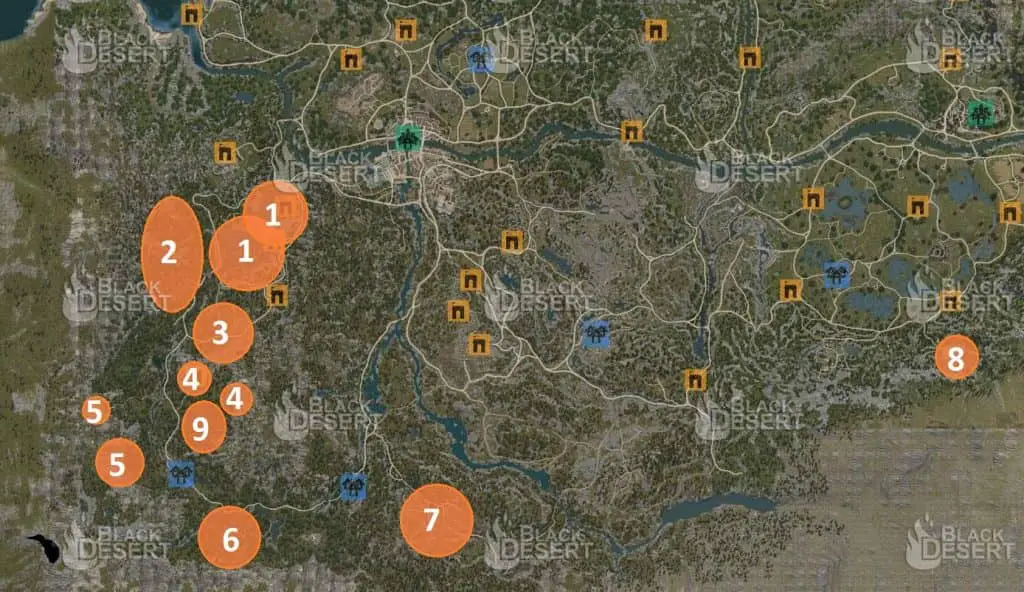 If you are looking for ways to earn some silver for free, we will tell you the best mining places. Making silver is the most useful way to get more gems. Here are the best locations to find it.
1. Pilgrim's Heaven
The best place to mine rough stones is the pilgrim's heaven. If you are up the level and with a decent energy level, you can mine rough rocks. However, it will take a lot of time and energy to hit those rocks to extract something.
Pilgrim's heaven is a faraway place, but it is worth investing your time and energy. Just try running west of Heidel along the rocky path. Do a loop path towards Heidel pass, and you will hit the rocky area where you can mine.
2. Secret Spider Cave
There is a minimum of three golden veins in the secret spider cave. It is located in the mountain area west of Blood Monastery. In addition, south of the southwestern gateway, you can mine gold. If you are lucky, you might get your hands on the sapphire cave.
Before getting on with the mining expedition, gather some tools, pickaxes, vegetables, and clothes. Another prerequisite is you need a skilled five gathering.
3. East of Velia
If you are looking for some good places to mine, go high up in the mountains east of Velia. You will find Andesite, Bloodstone, and Sandstone in this location. These will fetch you rough stones and zinc ore which sell at a good amount.
The only possible way to get these treasures is by mining with hands. In addition, you can get black powder stone by grinding socket gem using a processing grinder. As you move up higher in the skill, you get 3 to 5 levels lower in processing level.
4. Sherekhan Necropolis
If you are a beginner, this is the safest place to mine. If you're wondering why we are recommending this place to new players, that's because an unlimited number of pieces are dropped here. If you are lucky enough, you can get a good amount of silver in an hour.
When you are at the high end of the game, you become an efficient grinding class in this location. The other similar place you can try is Sycraia, where you get better mining spots.
5. Abandoned Monastery
Another good place for mining is the Abandoned Monastery. Mining in this place can fetch you one earning per hour. In addition, you get a decent amount of silver in this place. If you are lucky, you can get some rare items too.
The rare drop in this location will reimburse for all the trash loot. You will appreciate the trip was worth it. Be careful during the night since the mob hits hard, and you may die. Remember to follow the required DP and AP and be a little cautious in the monastery.
Conclusion
The best mining locations are the secret ones. You will never come to know unless someone has been there and done that—the reason why the gaming community is so important to progress in the game.
Knowing mining locations in advance saves you time and energy. The results are better profits per hour. However, it has its disadvantages since many players know the sites. If you feel the area is too crowded, you can switch channels, and it will do the trick.
Hello everyone! My name is John and I've been a passionate gamer for the last 15 years. In my free time I enjoy playing video games such as League of Legends or Stellaris. I created this blog with one purpose, and that purpose is: to help you out. Whether you're stuck on a quest in Black Desert Online or you simply don't know what to build on Lucian in League of Legends, don't worry because I've got you covered.