This year is looking like a great one for fantasy games and RPGs. Some huge releases are coming down the pipe that will make the fantasy gaming space one of the most competitive arenas in gaming. Here are three reasons that you should be hyped for fantasy gaming in 2023.
Square Enix Re-Imaging The RPG
The Final Fantasy series defined the RPG for many gamers. The all-conquering Final Fantasy VII still lives in the hearts and minds of many gamers. For many, it was their introduction to the genre when it hit the original PlayStation.
It still gets lots of play today and is a firm favorite with online streamers and meme makers. This year they release their newest offering, and RPG fans are already waiting with eager anticipation.
Forspoken looks gorgeous, and this is just the first of many treats this game has in store for PS5 and PC gamers. The game transports its players from their home in New York to a fantasy world called Athia and they need to find a way back if one exists.
The combat and storyline look like they fuse magic and time-bending skills to offer players a new take on traditional RPG story and combat.
The main protagonist of the game is called Frey, but if Square Enix stays true to form you will be able to begin to customize your character from the get-go by changing their name to yours or anything else. If you need a new name quickly so you can jump right into the action, don't worry, this random fantasy name generator has you covered. The hype for this game is huge, and early reports suggest it is justified.
The Return Of VII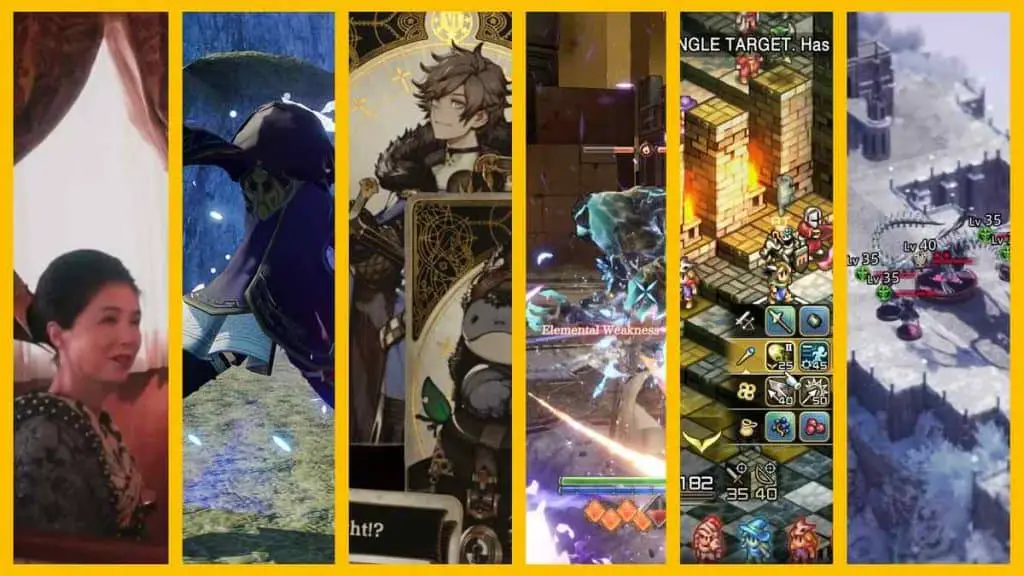 Square Enix is not done for 2023 with the release of Forspoken. Final Fantasy VII: Rebirth, the second installment of their remake of the classic, is set for a summer release. Final Fantasy 16 will debut in the winter. This year is going to be one of the biggest ever for fantasy gaming, with the RPG senseis at Square aiming to dominate the PS5 and PC spaces.
Xbox and Nintendo need to put some work in to catch up and claim their share of 2023's fantasy gaming. The Mario maestros have looked ahead and risen to the challenge with a new game in a classic series that also helped to define RPG gameplay.
The Legend of Zelda: Tears of the Kingdom hits the Nintendo Switch in May, and is going to give gamers yet another excellent reason to pick up one of Nintendo's consoles.
The Legend of Zelda: Breath of the Wild is often talked about as one of the best videogames of all time, not just one of the best RPGs. The latest installment of the Zelda series is a direct sequel, and expectations are high. Knowing Nintendo, they will not disappoint.
Microsoft does not have many exclusive RPGs planned for release in 2023. Titles like Diablo IV, Dragon Age Dreadwolf, Black Myth: Wukong, and yes Hogwarts Legacy will all be available on the Xbox platform, but gamers will have a choice of ways to play.
Avowed and Redfall from Xbox Game Studios and Bethesda Softworks respectively will give the Xbox One, Series S, and Series X owners something to brag about. Both of these excellent RPGs look like they are going to offer gamers something a little different from the standard role-playing fare.
Redfall looks action-packed, has a co-op mode, and pits players against vampires that are overrunning their hometown. Avowed is a first-person take on an RPG set in the Pillars of Eternity universe that wants to give the Elder Scrolls series some competition.
Mojang Has Entered The Chat
If there is one franchise that has the power to make Square, Nintendo, and Bethesda Softworks quake in their enchanted boots, it is Minecraft. This game has legendary powers, and players have dedicated years of their lives to perfecting their worlds and exploring its seemingly endless spaces.
When Majong announced a new RPG take on the game, eyebrows were raised, and stock prices dropped. If any game has the power to shake up the world of role-play games, it is Minecraft Legends.
The release date is still up in the air, but it will definitely hit shelves and online stores this year. Early details suggest the game will combine action and strategy in the Minecraft universe and a storyline that sees the Nether realm's piglins try to conquer the game's overworld.
It will be up to players to defend the Minecraft world from the piglin army, and craft resources, armor, and weapons to help their cause.
This year is going to be one to remember if you are a fan of fantasy games and RPGs. There are plenty of other big titles on their way throughout the year than the ones mentioned here. You are going to be spoilt for choice. Start clearing your hard drives now, charge your batteries, and prepare yourself for battle.