While Elden Ring has a fantastic main story that players can indulge themselves in, the side stories are not to be taken lightly either. Tales of the enigmatic and downright demented NPCs shape the world of the game and highlight the tone set by Elden Ring.
Sorceress Sellen is an NPC in Elden Ring that meets a rather odd fate by the end of her quest line, transforming into an appalling ball seeming as if humane faces were hastily glued together. This odd and jarring revelation led to the hot question: Why does Sellen turn into a ball in Elden Ring? Let us take a look.
Sorceress Sellen turns into a ball towards the end of the quest line. This ball is actually a School of Graven Mages, some of which can be encountered prior to Sellen's transformation in the game. This happens because Sellen has consumed too much knowledge and Glintstone Sorceries. This led to her ascendance, which is a twisted fate that led her to become a ball of knowledge, constantly in pain.
Sounds brutal, right? Classic FromSoftware, doing the mages dirty, giving the most horrifying fates to the characters we were rooting for the hardest. We can't have everything, after all. We suggest you keep reading to learn all about Sellen's odd transformation. Without further ado, we will be addressing your question: Why does Sellen turn into a ball in Elden Ring?
Also Read: What Triggers Radahn Festival
Why Does Sellen Turn Into A Ball?
Sometimes, we think that FromSoftware is flipping off its players and slapping them across the face when they pull one of these. However, Sorceress Sellen's rather jarring transformation is quite in accordance with the lore and exhibits good storytelling. It is the perfect balance of dark and fascinating. Let us take a look:
Sorceress Sellen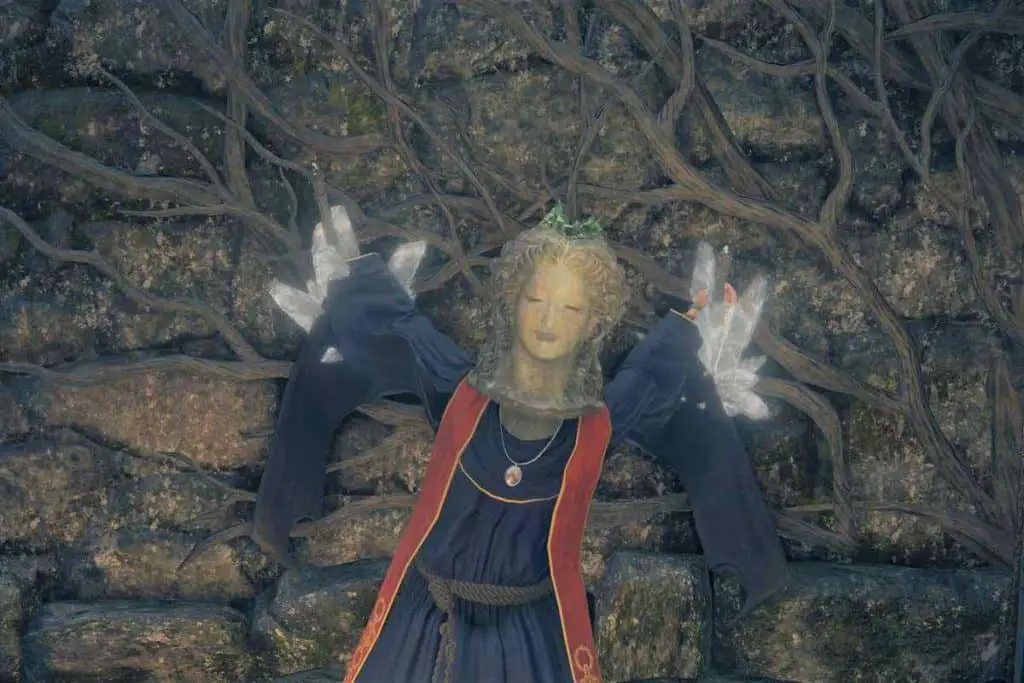 Tarnished, are we? A wonder you should turn up here.
I am Sellen, a sorcerer, quite plainly. Why are you here?
When greeted with these words on our first meeting with Sellen, what choice did we have but to fall in love? Sorceress Sellen is a Merchant and NPC in Elden Ring who can teach you Sorceries. She can also be summoned for specific battles.
Sellen is found standing near a treasure chest within the Waypoint Ruins in the central-east part of Limgrave. Players can reach her after defeating the Mad Pumpkin Head. After defeating the boss, the Site of Grace "Waypoint Ruins Cellar" appears in their boss room, allowing easy access to Sellen's services.
Sellen turns into a ball or School of Graven Mages at the end of her quest.
School of Graven Mages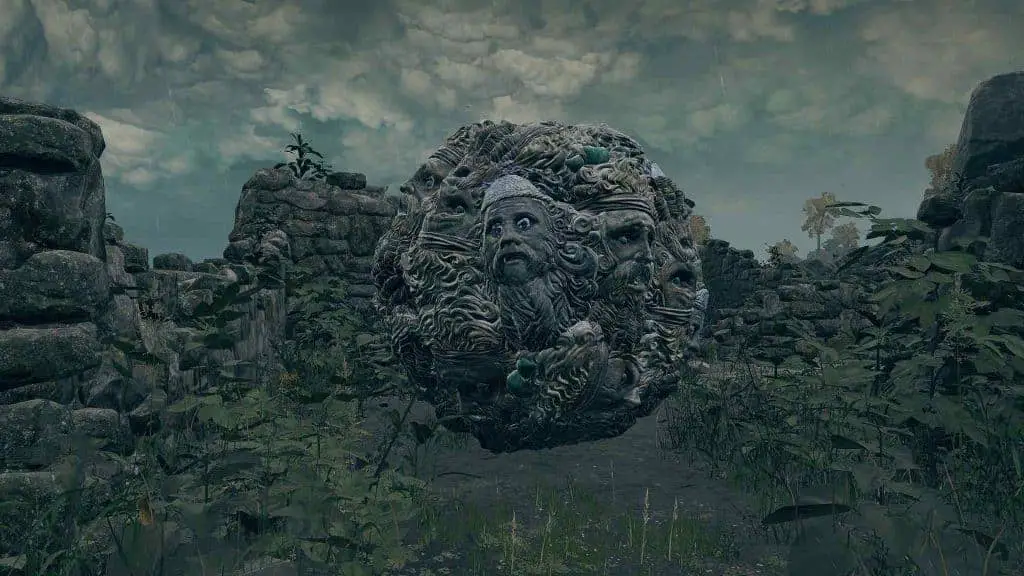 Description: The primeval current is a forbidden tradition of glintstone sorcery. To those who cleave to its teachings, the act of collecting sorcerers to fashion them into the seeds of stars is but another path of scientific inquiry.
The School of Graven Mages is a strange object in Elden Ring. These objects resemble a ball of faces. These faces are resemblant to the stone crowns used by members of the Raya Lucaria Academy.
Once you reach the end of Sellen's quest line, you can find her transformed into a School of Graven Mages herself. Here is why:
Also Read: How To Sell Remembrance in Elden Ring?
Ascendance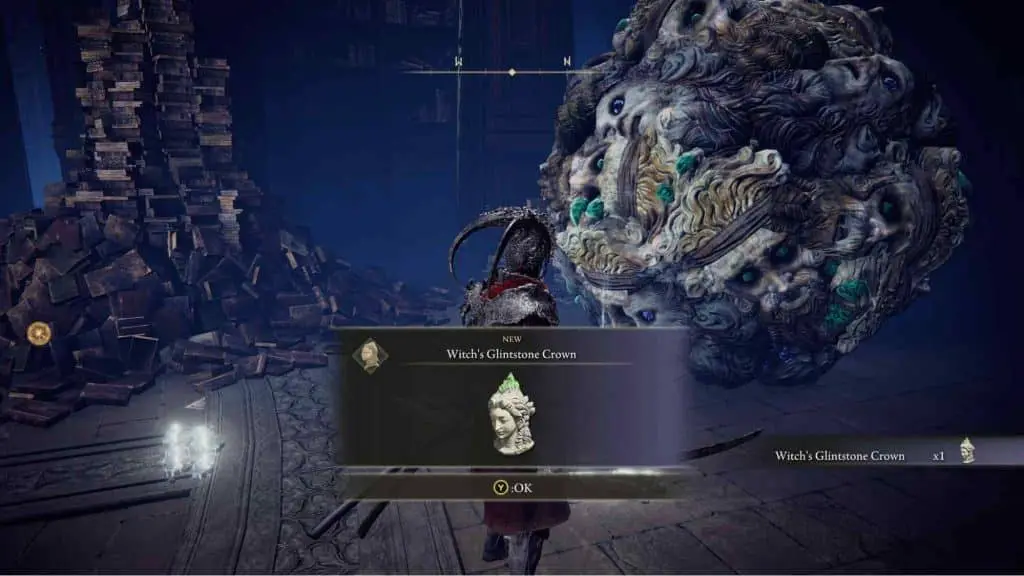 The most succinct answer to the question is that Sorceress Sellen has ascended. This ascension entails consuming the forbidden Glintstone Sorcery knowledge that eventually leads one to become what is referred to as the seeds of stars.
This detail is also mentioned in the official description of the School of Graven Mages. Therefore, it is safe to conclude that Sellen sought the forbidden knowledge and attained enlightenment, which is code for meeting a twisted fate and turning into a ball of knowledge, eternally in agony.
Throughout her quest line, more and more of the Glinstone sorceries are becoming available, and Sellen benefits from this too. All of this contributes to her becoming a ball.
That is why Sellen turns into a ball in Elden Ring.
Conclusion
That concludes today's guide where we answered your hot question: Why does Sellen turn into a ball in Elden Ring? The NPCs bring vibrance and depth to the world of Elden Ring, and even when they meet twisted fates such as Sellen's, it is awe-striking to see their individual tales unfold.
We hope our guide helped you understand more about Sellen's transformation into a ball. If it did, be sure to leave a comment down below and let us know. Your feedback is much appreciated. Good luck, Tarnished!