It's unlikely that you'll want to be vibing to the stock songs and sounds that come out from the Boombox item if you are playing a Roblox game that enables you to utilize it by default.
Therefore, in order to help you with hearing the songs that you want to enjoy, we've gathered a list of functioning 2022 Boombox Codes on Roblox, together with the songs' track IDs that you can use. Also, take a look here if you're interested in fruit scripts as well!
Also read: The Best Ways to Start And Stop A Fire In The Sims 4
What Are Roblox Boombox Codes and How Do They Work?
A series of numbers is used to play certain songs in Roblox. Boombox codes, also called track ID codes or music codes, are often used to play particular songs in Roblox.
Several Roblox games allow you to acquire the Boombox item. This may then be used to stream general songs that are already present in the game, as well as music that has been created by other players.
To make use of the Roblox audio codes mentioned below, you must be in a world that enables you to utilize all of the Boombox items.
Although Boombox comes in various configurations, you may play your own songs via any of them in the same manner.
A Boombox will be required if you want to listen to your favorite music on Roblox. You may find one in your inventory. The Boombox Code will appear when it is in your avatar's grasp or over their shoulder. Pick it when it is in your character's hands or over their shoulder.
Next, simply pick the text box, enter the numeric music code, then click the play button to start listening to your song.
If you want to experiment with a variety of music codes, there are a plethora of games available that have massive standing music speakers, as well as games that are just dedicated to music listening.
These games and worlds may be found by searching for the word "Boombox" in the games section of the menu.
Also read: How to Unlock Persona 5 Royal Speed Reader Book
Roblox Working Boombox Codes 2022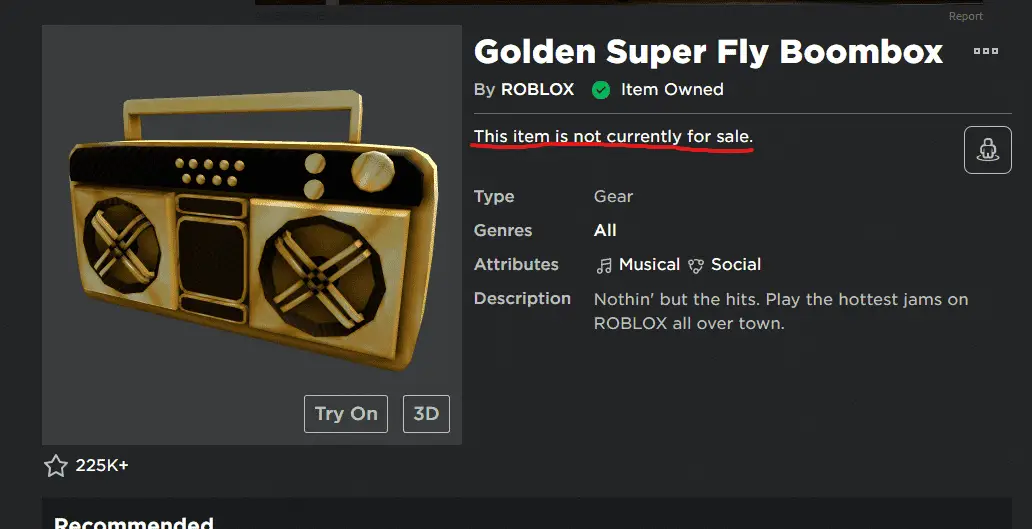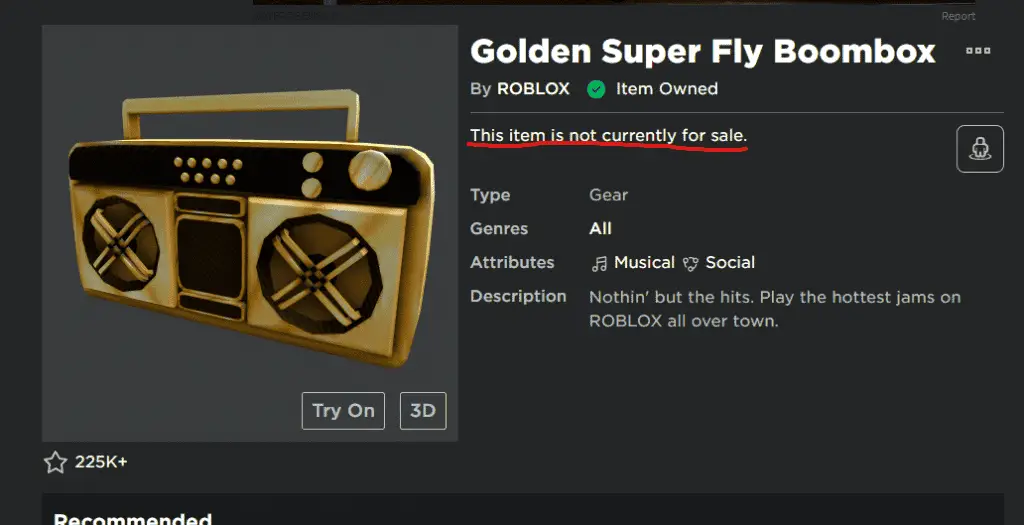 Currently, every one of the Roblox Boombox Codes mentioned below is functional.
All of the tracks were tested in order to prevent including excessively short or highly edited versions, as well as recordings that had been cut with other bits of audio. However, there is a possibility that some subpar tunes made it into the list.
| Song | Artist | Roblox Code |
| --- | --- | --- |
| Human | Bebe Rexha | 798592709 |
| Billionaire | Bruno Mars | 3515967108 |
| When Im With U | XXXTentacion Ft. Lil Nas X | 3779631598 |
| Havana (Remix) | Camila Cabello | 2995520239 |
| We Are the Champions (vocals) | Queen | 151588995 |
| Sweet Caroline | Neil Diamond | 1092031675 |
| Freed from Desire | Drenchill ft. Indiiana | 2985458244 |
| TEAR$ | Post Malone | 280239241 |
| Dance Monkey (Remix) | Tones and I | 4532362987 |
| Otherside | Red Hot Chilli Peppers | 2723639956 |
| Payphone (live) | Maroon 5 | 746443550 |
| Loner | Jumex | 2732913854 |
| Passionfruit | Drake | 743024101 |
| The Next Episode (San Holo Remix) | Snoop Dogg ft. Dr Dre | 302594574 |
| Tear In My Heart [live] | Twenty One Pilots | 509530072 |
| Alone | Marshmello | 586574953 |
| Harlem Shake | Baauer | 434795330 |
| Memories (Remix) | Maroon 5 | 4511557198 |
| Stay With Me | Ed Sheeran | 2178675339 |
| Juicy | Doja Cat | 6328558465 |
| Good Days | SZA | 6183143255 |
| Chandelier (Live) | Sia | 184920617 |
| Count On Christmas | Bebe Rexha | 1564521780 |
| Controlla | William Singe X Devvon Terrell | 472071775 |
Maria Beklavac is a passionate Gamer, Marketer & Journalist with over seven years of experience in the Gaming and Technology Industry. Maria has a lot of hobbies, but gaming has always been her favorite one, and that's why she's decided to create GameTaco. On GameTaco, you'll find tons of problem-solving tips from many different video games!