What is BDO?
Black Desert Online (BDO) is a popular fantasy online role-playing game, with the massive multiplayer mode the public favorite (also known as MMORPG). The game, originally developed by Korean video game developer Pearl Abyss, was initially launched on Microsoft Windows in 2015.
The MMORPG game is now listed on the established gaming platform Steam.
The game is filled with a plethora of activities and adventures. The adventures also include creating real-life resources from scratch.
When you initially begin your alchemy profession in BDO, you must make clear liquid reagents. This item is used in various alchemical concoctions that you will most likely want to try in the future. It's also an excellent method to brush up on your alchemy skills since the materials are usually inexpensive and readily available.
It is one of the most sought-after elements in the game due to its many applications. It is very easy to prepare clear liquid reagents within the game. You will need the following ingredients to make Clear Liquid Reagent:
Weed or Wild Grass (1x)
Salt (1x)
Sunrise Herb (1x)
Purified water (1x)
Don't worry; we will walk you through how to get the ingredients mentioned above. They may not be the only way to gather the resources but are undoubtedly the easiest. These ingredients are also available in the central market for purchase if you want to get them the easy way.
Also read: How to Make Honey Wine in Black Desert Online?
Purified Water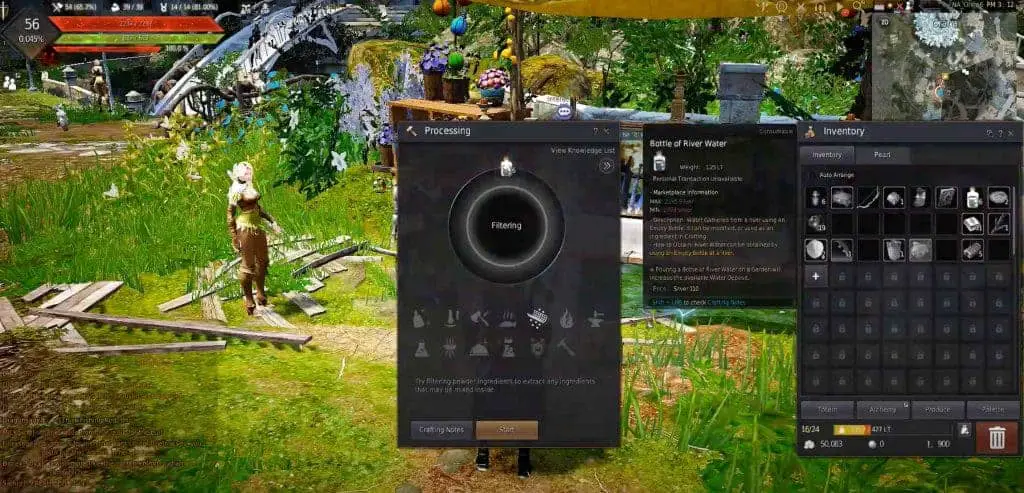 In a nutshell, the process of making your own purified water in the game consists of two steps:
Gathering water from a water source
Filtering the gathered water to obtain purified water
For the choice of water source, you could use the river. You have to buy the bottles from the market prior to getting river water. The required bottles can be purchased at a materials vendor, represented on the game's map with a scythe spool.
Keep in mind that you have to purchase an empty bottle for each bottle of river water you want. You can buy them from the market or individual vendors.
It must also be noted that water gathering costs the same amount of energy as all of the gathering actions in the game. The water gathering action can also be set to auto-repeat mode, which is quite convenient.
To set the gathering action on auto-repeat mode, just click the box that you can find beside the gathering bar saying "Repeat Drawing Water." By doing so, you make the character automatically gather water into the bottles until you choose to stop or all the bottles are filled with water. The automatic gathering may also stop if your character's energy is exhausted. The pace at which water is gathered depends on your gathering rank.
Sunrise Herbs in BDO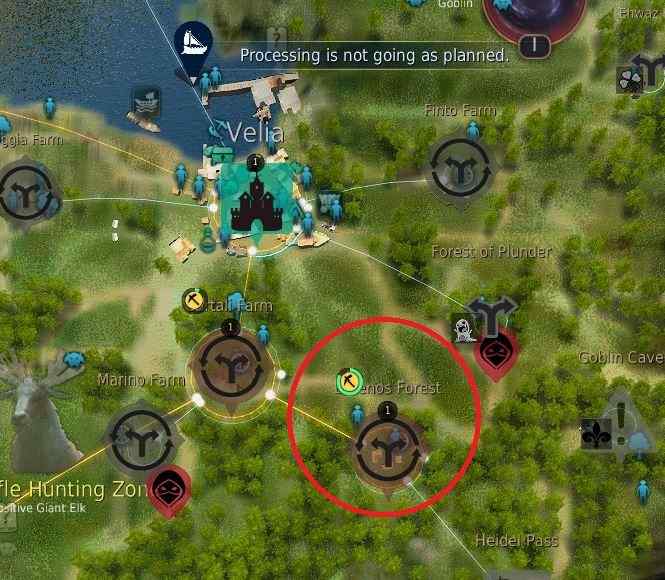 The only straightforward way to gather a good amount of sunshine herbs in BDO is to hire a worker to gather them for you in the gathering node that contains sunrise herbs. It is recommended that you use the node at the Balenos forest to get proper sunshine herbs.
By hiring someone to gather sunrise herbs at the node, you would end up with more sunrise herbs than you require and at a quicker pace. You can order your workers to stop gathering herbs from the node once you reach around 50,000 herbs.
How To Get Salt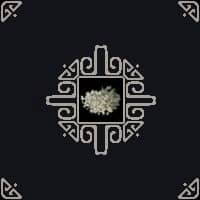 This might probably be the easiest ingredient to source on this list. You can directly buy salt from a Tavern Vendor. This vendor is available in every city in BDO. It is very cheap and costs you just 20 silver.
Also read: How to Make Purified Water in Black Desert Online?
Weeds or Wild Grass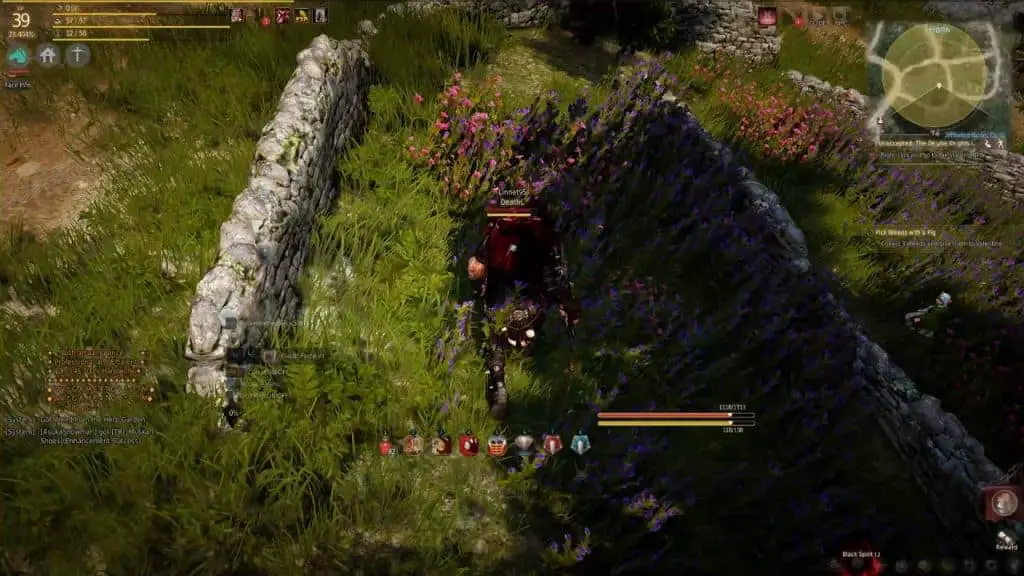 To collect weeds, wander about the area and collect from any fruit or herb trees that you come across. By doing so, you would quickly collect the required amount of weeds. Another recommendation is to look for NPC farms that have a few gathering spots. One such example is the Northern Plantation located in the Northeast of Calpheon.
However, if you want to save the hassle of roaming about, you can directly just purchase the weeds from a central market. The weeds purchased from the marketplace are typically cheap and cost-effective and save the time spent gathering them yourself.
Also read: How to Get a Triple Float Fishing Rod in Black Desert Online?
How To Mix The Ingredients Together
After managing to source all the ingredients, the hard part is over. Proceed to mix the ingredients with the help of an alchemy utensil. Make sure you place the required amount only for one batch from a tool window, never more or less. Then select "Start Alchemy" and wait until one batch of clear liquid reagent is prepared. You can also select "Batch Production" to create multiple batches possible with the available ingredients.
This is all you need to know about making clear liquid reagents in Black Desert Online. This material will come in handy for a lot of your alchemy concoctions in the game, so make sure to follow the instructions precisely!
Maria Beklavac is a passionate Gamer, Marketer & Journalist with over seven years of experience in the Gaming and Technology Industry. Maria has a lot of hobbies, but gaming has always been her favorite one, and that's why she's decided to create GameTaco. On GameTaco, you'll find tons of problem-solving tips from many different video games!