What is BDO?
Black Desert Online (BDO) is a popular fantasy online role-playing game, with the massive multiplayer mode the public favorite (also known as MMORPG). The game, originally developed by Korean video game developer Pearl Abyss, was initially launched on Microsoft Windows back in the year 2015.
The MMORPG game is now listed on the established gaming platform Steam.
This widely recognized game is filled with a plethora of activities and adventures. The adventures also include creating real-life resources from scratch.
There are multiple other ways to own a triple float fishing rod in the game Black Desert Online, in addition to just purchasing it from the central market. However, one drawback in these ways is that they are all dependent on you finishing a fishing quest.
There are some quests that can be repeated over and over again, and as a result, reward you the fishing rod. Besides recurring quests, there are also several single-run quests that offer the fishing pole as a recompense.
The best and most effective way to get a triple float fishing rod for most players in BDO, besides just buying one, is by completing the "Sweet Reward!" and "Fish For Villagers" quests, respectively. Both of the quests begin in Velia. Abelin is situated on the docks of Velia. You may be required to complete a few quests before getting access to these quests.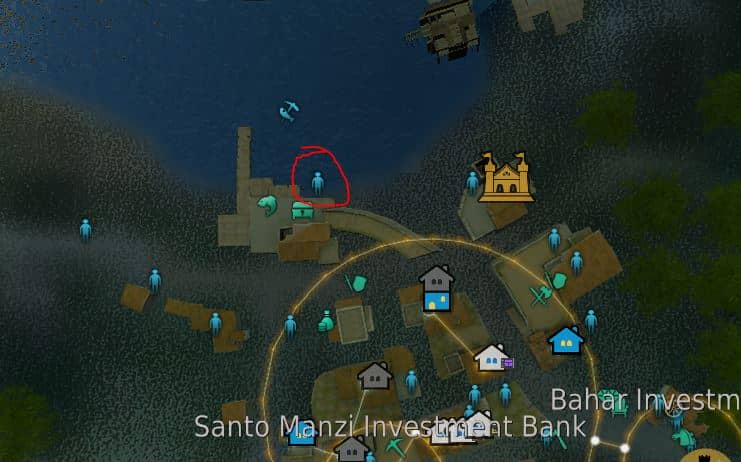 Another important point that must be noted is that you must at least have fishing skills at level 5 in order to be able to accept these quests.
This might be the best way to get a triple float fishing rod due to the fact that this is a recurring quest and can be repeated once every three days. You also get three triple floats as a reward on completion of the quest.
Also read: How to Make Steel in Black Desert Online?
Doing the Quest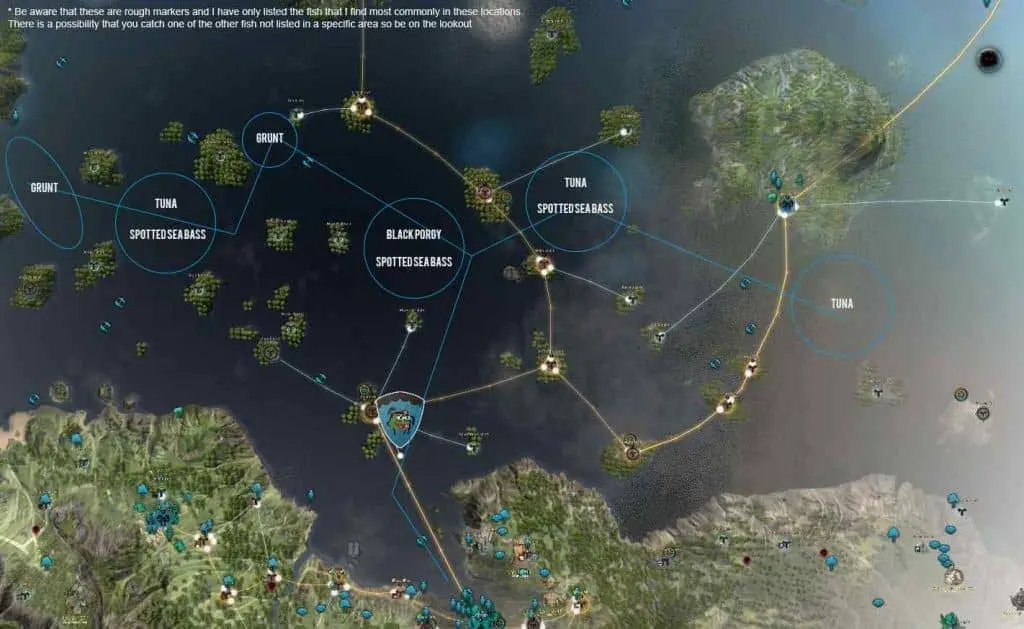 In the "Fish For Villagers" quest, you are instructed to ride a boat out into the Velia sea for the purpose of fishing four types of fish. The four specified types of fish are Tuna, Spotted Sea Bass, Black Porgy, and Grunt. Keep in mind that all of these fishes are yellow-grade fish.
To carry out the task, you have to first take a ship out and sail about the Velia and Olivia Sea and look for hotspots of yellow fish. A simple way to spot the precise location of the required hotspots is by using Famme's Map. You can view the approximate whereabouts of the hotspots on the map, where you can definitely catch a fish of the required type.
Another notable fact is that your fishing skill determines the number of hotspots. With a higher skill, you would be able to find a lot more such hotspots easily. There is also a bare minimum skill level, which is skilled 5. If your skill level is below 5, you would not be able to view the hotspots. However, that should not be a major concern as you would already be past skilled 5 in order to take this quest.
In cases when you may have a difficult time spotting hotspots of yellow fish with tuna, you can also spot tuna, the rare fish, in the Epheria Sea, located just outside Epheria.
On successfully catching all the four required types of fish, head on to the following NPC's and give them the fishes individually, as listed below:
Igor Bartali: the Grunt variant
Alustin: the Tuna variant
Bahar: the Black Porgy variant
Eileen: Spotted Sea Bass variant
Once you have given the fishes to the corresponding NPCs, proceed to return to Abelin to complete this quest.
Also read: The Best Ways to Increase Energy in Black Desert Online
Other Methods to Achieve Your Goal in BDO
There are a few other methods to get this fishing rod as well. However, this method is much more difficult compared to the rest. The method involves completing a different weekly quest which gives you three additional fishing rods. This method is carried out by completing a long quest chain beginning with the "The Charm of Fishing" quest in Crio, Velia, before getting access to the weekly quests.
So, this is all you need to know about getting a triple float fishing rod in BDO. If you have managed to follow the complete process step by step, you should now be a proud owner of multiple fishing rods. We hope this article helps you easily get a triple fishing rod the next time you play Black Desert Online.