Hello, Cities: Skylines players. How is the construction of your cities progressing? I hope your citizens are happy with life in the city where you are the mayor. Today we will talk about an essential detail of the Cities: Skylines game – the maps. As you already know, Cities: Skylines comes with basic maps that can help you build your city.
However, many players are annoyed by these maps and decide to create their own custom maps. For example, it could be a map of the city you come from, how cool is that. Also, on the Steam official site, you can find Workshops where there are uploaded maps made by Cities: Skylines players themselves.
Cities: Skylines is a top-rated game whose goal is to build your own city and make it a desirable place to live. You will be able to do this by paying attention to maintaining finances, building residential areas for residents, and building an industrial zone where jobs will be created. Also, you will deal with things like garbage disposal, building canals, connecting city zones with public transportation, and more. This game is single-player, and you can find it on the Steam platform. Cities: Skylines comes in a PC and PS4 and Xbox One versions.
This article will be based on maps – what are maps in Cities: Skylines and how to make your own map. For example, if you are from London and you want to make a map modeled on London, this game allows you to do so. So, let's go with the instructions.
Also Read: How to Get Oil in Cities: Skylines?
What Are The Maps in Cities: Skylines?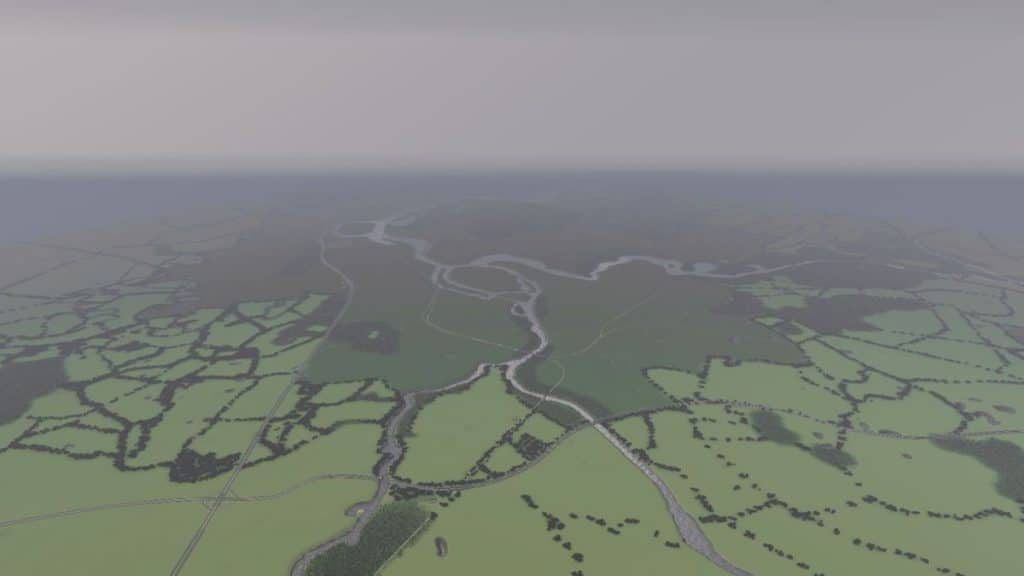 In Cities: Skylines maps are areas where you will build your city. As you progress through the game you will unlock the tiles that make up one map. The map has 81 tiles (9×9) but tile borders are shown for only 25 tiles (5×5). You can also download the mods for expanding your playable tiles if you want.
Base Game Maps
Black Woods – Stockholm
Cliffside Bay
Diamond Coast – Hong Kong
Foggy Hills
Grand River
Green Plains – Washington DC
Islands – Venice
Lagoon Shore – Greece
Riverrun – Rivers in St Louis
Sandy Beach – San Francisco
Shady Strands – The Strait of Istanbul
Two Rivers
As you can see, some of these maps are really based on real cities. If none of these are interesting enough, it's time to make your own map.
Also Read: How to Raise Taxes in Cities: Skyline?
How To Create Your Own Map in Cities: Skylines?
The first step towards creating a custom map is to select the "Editors" option in the Cities: Skylines main menu and then click on "Map Editors." After that, the "New map" menu will offer you the environment you want to choose for your new map. You can choose between options like Temperate theme, Winter theme, European theme, and other types of maps.
A window will appear after selecting a map with the criteria you must meet before exporting your map. Check these requirements.
Also, you can add most of the requirements later in the game, but if you want to upload your map to Steam Workshop so that other players can download it, you can upload them in time so that players don't have to bother with mods.
At the very beginning of map editing, you can choose to edit at night or in daylight to see what your map will look like at different times of the day.
The first tool on the toolbar of your map is the Terraforming tool. With it, you can change the size of the terrain and use the brush type you want. The following tool is related to height map import and export. Heightmaps are ideal for saving time on the Terraforming tool. You can upload an existing heightmap the way you want your map to look. You can find different websites where heightmaps are located and then import these maps into your game. If you are good at image editing programs, such as Photoshop, you can further edit the appearance of the heightmap before uploading it. After uploading this map, you can continue to refine it with the Terraforming tool the way you want it to look.
Then there is the Water tool with which you can make water sources for rivers, lakes and also adjust the sea level in your city. One of the first requirements for your city is to build water sources. There must be a water stream where you have to build a water pump and drain pipe so that the citizens of your city can have plumbing and clean and drinkable drinking water.
Then you have the Resources tool and Foliage tool. These resources are oil, ore, and fertile land. You can paint the areas of the map with various brushes. Remember that you can't brush one resource over another, but that you can swap one resource with another if you want. If you want to remove a resource, you have to use the same type of brush you used to paint it.
The foliage tool allows you to brush forests and other types of trees and bushes in your city. Roads tool offers you all forms of transportation, from planes to trains and cars. Be careful in building a runway or a port for ships, and they require a little more attention than ordinary roads. Pay attention to the road connection because it is crucial for your city – the connection of all parts of the city is necessary for a quality city.
The Environment tab is used to insert various objects into your city. With this Environment tab, you can add content such as stones and green areas to make your map as rich in greenery as possible. This tool is great because it allows you to build all kinds of decorations for your city. For example, you can add spots on your map where the wild animals will wander. You can add this with the Wildlife Spawn Point tool. You have to know that wild animals cannot crossroads.
Furthermore, if your city has an ocean, then it is desirable to have a beach so that your citizens can enjoy the sunny days. With the Sand tool, you can create sand areas and beaches where all summer fun will occur. And the last Map Settings tab allows you to take snapshots of your map and choose the starting tile of your map. Make sure that the starting tile is connected to the highway so that everyone has access. That way, players won't have to download other mods to be able to play on your map.
Once you have done everything you want, click on the Pause menu and select the Save Map option. Choose the Map Name, select the thumbnail from your snapshots and click on "Publish Map in New Game Panel." After that, click on "Save."
If you want to upload your map on Steam Workshop, go to the Main Menu and choose the "Content Manager" tab; in the categories, select Maps and select the map you just created and saved. With the Share button, your map will be transferred to Steam Workshop and thus free to download.
Also Read: How to Make a Perfect Roundabout in Cities: Skylines?
Final Thoughts
As much as the default maps we got in the basic version of the game are tempting, sometimes we want to try creating a custom map of our choice. Maybe we want to make a map of the city we live in, and it's always a great idea.
Fortunately, Cities: Skylines has allowed us to do that within the game. In this article, the focus was on creating a map, from the beginning to the moment when you can share that same map with other Cities: Skylines players.
Follow these tips and feel free to share with us examples of your map; we look forward to your ideas.