Are you looking for Black Desert Online's pearl items but don't want to spend the money? In this article, we will walk you through how to get free pearl items in BDO. You can also get pets if you're up for the challenge.
The limitations on Pearl Items in Black Desert Online may come as a surprise to players who are new to the game. Pearl items are a currency you can use to purchase premium items from the cash shop or exchange for other items. Some people may have felt annoyed at the idea of paying $30 or more for any pets or an outfit.
In this article, we have outlined a trick used by players who do not believe in the pay-to-win approach. It is conceivable that anybody may replicate the outcomes without the use of money. Twitch streamers and YouTube content makers use this approach. If you're trying to pave your way up the leaderboard, it is helpful to keep the appearance intact.
This article shows you how to get pearl goods like karma blessings and pets and costumes for your characters, whether they are seasonal or available throughout the year. This approach to making money does not require you to spend any real-world money. The following instructions will get you started.
Also read: 4 Quickest Ways To Earn Loot Boxes in Overwatch
1. Purchasing Pearls From the Market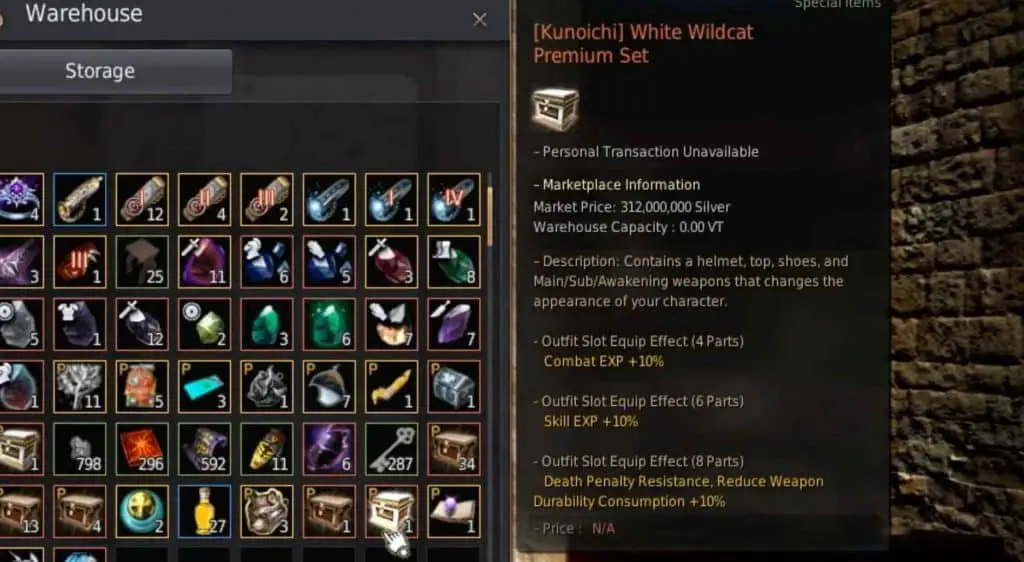 In the game Pearl, whales buy items and sell them back to other players for in-game currency. It would be beneficial if you recalled that most of your purchases would be from companies that use this technique.
It's essential to do a ton of research before trying this approach. This baseline should make it easy to determine whether a company is selling items at a fair price.
Over time, you'll find that your opponents will try to take advantage of the in-game market. They might be buying out all the items they can find so that you have no means to pay for the pearl items. This factor makes it crucial for you to take your time and do some background research.
You can make purchases without cash, but you'll still have to put in the time and effort. This approach relies on RNG because you never know what will come out of the loot boxes you buy on the market.
When trying to use this approach, you will require a substantial amount of money because the products mentioned on regular marketplaces can be expensive. It is advisable to be prepared to purchase many boxes if necessary. To avoid the barrier, you must be ready to put in more work than the other gamers who will also use this approach.
You use the market at the center of the game. So, among other things, you'll be more prepared than other players to make deals and predict when pearl items will become available. Since you will use an in-game economy or spend money from your job, you will keep giving time or money to accumulate the products you crave if you don't think of this as a straightforward means to accomplish one's desire.
2. For Sales, Read The Notes Of Pearl Shop Patch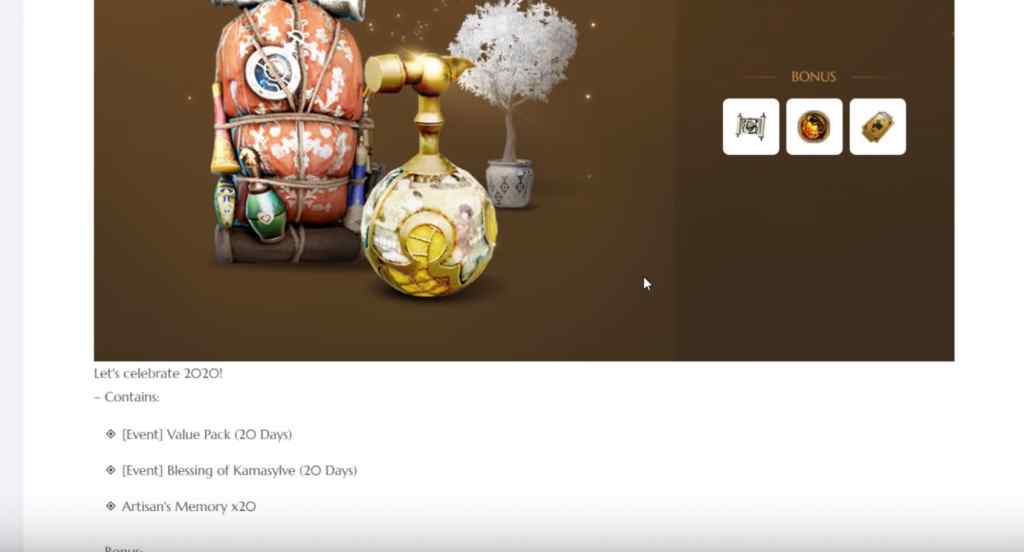 We also read the patch notes on the website outside of the game, and they will provide insight into what's going on and more offers, even if the negatives you are trying to steer clear of spending your hard-earned money on. It's best to look through the patch notes and see what might be a good idea for an item in your store.
For example, if there is a sale on clothes, the market will most likely have many outfits to purchase without spending money in the pearl shop instead of paying in-game cash. A further demonstration of the value of thinking outside the box is if a pet box has more likely to have a pet that nobody wants. It applies as long as your prize is property, and you likely will find one.
You're likely to find something you're seeking during the week and make efforts to obtain it, getting you a step ahead of the opposition regarding getting or acquiring garments.
It can be tough to predict which goods will do well. If you're stuck, keep an eye on the market each week and look for trends. The patch notes are an excellent place to start when looking for sales. The sale notes will tell you what is on sale and what it contains.
3. Prepare To Play the Game on Patch Day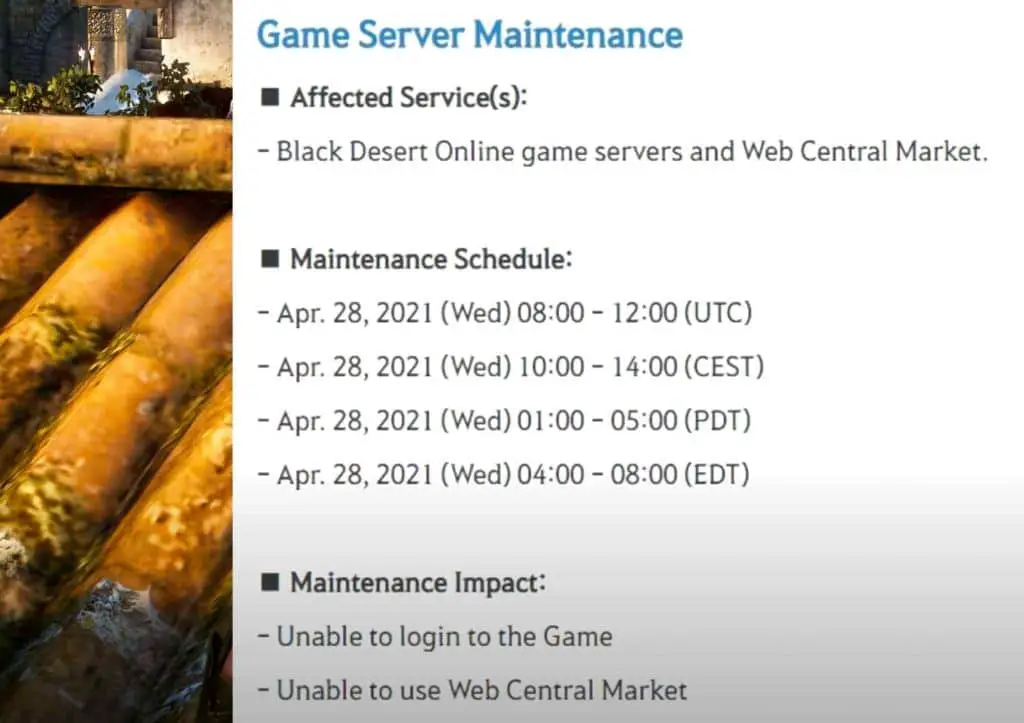 If you go for an advantage, you will benefit from being ready to play the game on the day of patch release. If the servers are available again, and if you're a savvy shopper, you'll go to the market to buy something that will be on sale this week. People are not usually tempted to engage with the server as soon as it comes back online, so it's better to take advantage of this opportunity.
It's as simple as entering into the game on patch day, hitting the Central Marketplace icon on your profile, and searching for anything your heart wants that day. The people who sell pearl products, known as Whales, typically sell their products within the first eight hours, so you want a buyer, which is why you want to be the first to purchase.
If you pay attention to the patch notes, you'll see when there are more significant discounts. This approach is especially beneficial if you're planning on buying gear for a particular class or role. For example, during the holidays when value packages may be up to 40% off in the store.
Also read: Black Desert Online – Ring of Power Quest – Explained
4. Special Events and Holiday Celebrations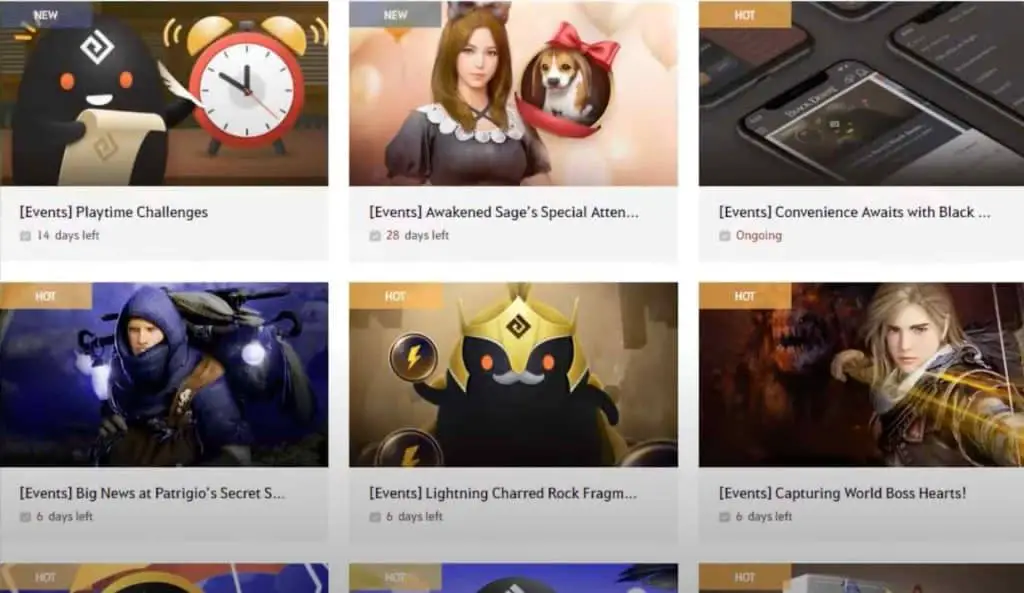 Holidays and special events sometimes offer deals on products, so don't forget to take advantage of them. Since these products will not be available all year, they will sell out quickly. The best time to purchase them is during the eight-hour time gap when they first go on the market.
If you order now, you'll be able to purchase this product within three hours of its initial release. This product will be available for purchase and shipping on the day of its release, so if you miss this time, you'll likely have to miss out on the entire season. It's advantageous to be the first in a new place.
You will be even a step ahead of the rest of the player base, successfully getting the best deals on your favorite in-game items. Make sure you're ready on Wednesday mornings to get first dibs on the game marketplace.
All You Have To Do Now Is Wait
Step three is the final step to reach your goal and can also be considered your motivator. It is the point where you log off the game and resume what you were doing, such as sleeping or eating. You go to the store, expecting a good sale, but it doesn't live up to your expectations when you get there. You find one item you like, and it's not on sale. That feeling is called disappointment.
Your order was processed, you have completed the best time, and now you have to wait. We've made it simpler for you to get a hold of that specific item you've been longing for. Now, if the offer says "on sale," you have a better chance of getting a better price on the item you want.
If you miss the specific sale, don't be discouraged. You can still purchase it during a sale on a different day. That is why the sales are significant because you won't have to spend more time than you planned on getting to this item. Once it arrives, stay ahead of the competition and purchase that item as soon as possible.
It's not worth it to spend money or use any tactics that involve paying money. In this manner, you may maintain economic status to be ready for the week's output. As time passes, you are ready to buy the property you want. It is frustrating, but sometimes you may have to wait a week or more for an item you're seeking.
Within ten months, you could have more than twelve pets. It includes seasonal pets and difficult-to-obtain outfits. It's worth mentioning that you can find clothing in-game by playing the game.
You might be surprised by what you find. If not, you could always buy some clothes from one of the many clothes stores in-game. Patience is invaluable, a necessity. Suffice yourself with patience and wait for the products to arrive finally. 
If you want to avoid paying for any perks and are determined to be a pure player who doesn't use any pay to win tactics, you may keep grinding and accumulating money, so you're ready for the following week of sales.
Conclusion
Hopefully, this article demonstrated how to get in-game items without having to pay. A commitment to reading patch notes and their sales puts you in control of your desired item. You can predict what will be on sale for the week; you're well on your way to becoming a winning player who is zero-pay-to-hand.