A game engine is the heart of the game development process. It has a massive impact on your game's appearance, sound, and play. An engine that helps make the game what it is is at the heart of every successful game. So, game developers put a massive emphasis on choosing the best engine possible. That was also the case for the development of Apex Legends.
Respawn Entertainment chose the engine to help them create the best shooter game possible. At the same time, different modifications and adjustments had to be made to ensure that the game did not become stale and dated graphically over time. Emphasis was also placed on choosing an engine that could be used for future updates in the game without any major bugs or issues.
So, with so many game engines available, what engine does Apex Legends use? We suggest you keep reading if you are looking for the answer to that question.
Apex Legends was developed using the Source Engine. It is a 3D gaming engine that was created by Valve and released in 2004. Over the years, this engine has also been used to develop massive multiplayer games like Dota 2 and CS: GO. Respawn Entertainment used the Source engine because they had prior experience with it.
It is the same engine they used to develop Titanfall and Titanfall 2.
However, several modifications were made to the Source Engine during the creation of Apex Legends. These modifications were necessary as they helped Respawn Entertainment create amazing and aesthetically pleasing maps.
These changes also helped them fix the low draw distance and rendering issues that plagued the Titanfall series.
If you want to learn more about the Source engine and why Apex Legends still uses it, we suggest you keep reading. We will take a look at the Source Engine in detail and see what other games have been developed using it.
We will also examine the game engine used to create the mobile port of Apex Legends. Without further ado, let's jump right in!
Also Read: Best Apex Legends Seasons
What Is A Game Engine?
Simply put, a game engine is the lifeblood of every game that has ever been created. The software tool provides you with the basic infrastructure needed to create a game. It performs a plethora of tasks during the game development process.
It acts like a rendering engine for generating stunning graphics, a sound engine for producing crisp audio, and a physics engine for stimulating realistic interactions between different in-game characters.
In addition to these functions, a game engine provides other tools that can help with things like computer AI (used for controlling NPCs), character animations, and map design. Every major gaming company in the world has its game engine that they constantly upgrade and evolve based on hardware and software advancements.
Almost every single AAA and indie gaming title nowadays is created using highly tested and well-developed game engines.
What Engine Does Apex Legends Use?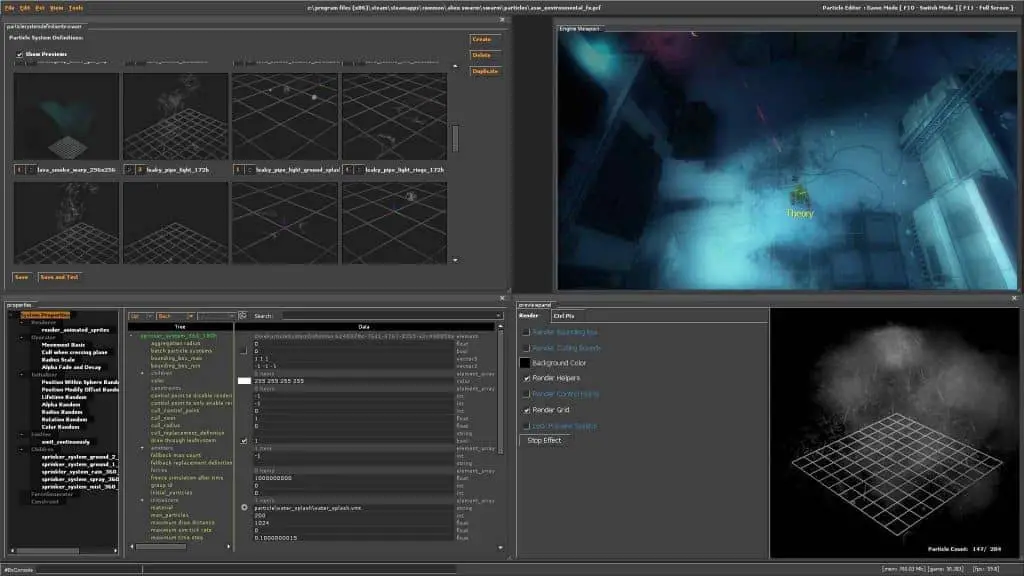 Apex Legends uses the Source Engine. It is a game engine that was developed by Valve and released in 2004. It acted as a successor to their original GoldSrc engine and was used by the gaming juggernaut till 2015.
Over the years, various successful games have been created using this engine the most notable being Counter-Strike: Global Offensive and Dota 2.
Why Does Apex Legends Use The Source Engine?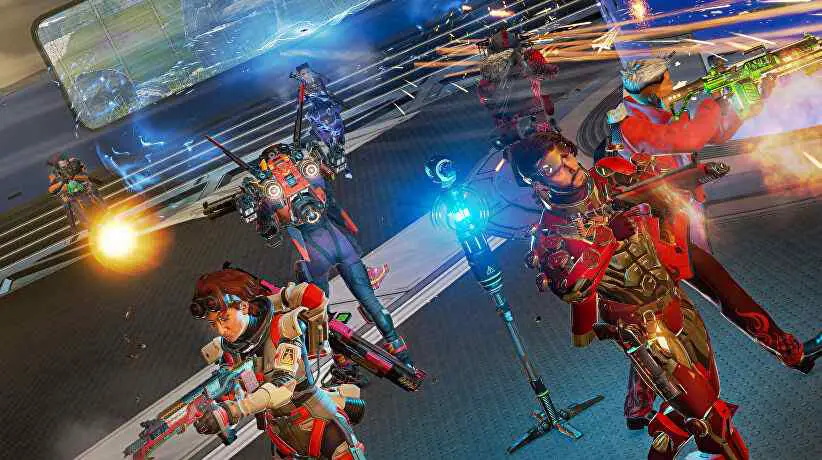 The next question you might ask yourself is why Apex Legends uses the source engine. Electronic Arts published Apex Legends, and they have their game engine. Frostbite was launched by EA in 2008 and has been used by all their games ever since. So, why does Apex Legends use a game engine developed by Valve?
The answer to this question is quite simple. EA acquired Respawn Entertainment in 2017. Before this, Respawn Entertainment was an independent game development company. They have created many notable games, like the Titanfall series, before being acquired by EA.
All of their previous games also used the Source engine, so they had experience using the engine and decided to use it to develop Apex Legends.
Additionally, Respawn began developing Apex Legends before EA acquired them. They did not have access to the Frostbite engine and decided to use the more familiar Source Engine. Later on, instead of entirely recreating the game in a new engine, they decided to keep using Source.
Lastly, Source was also picked because of what it brings. It is not the most advanced engine in the world today. However, it offers the developers a level of control that other game engines fail to provide.
Source is a highly customizable engine and can be upgraded based on the game's needs. During the development of Apex Legends, several changes were made to the engine to create a game that would stand the test of time.
Popular Games Developed Using Source Engine
As stated before, the Source engine has been around since 2004. During its lifetime, the engine has been used to create a plethora of popular games in addition to Apex Legends, The games that were created using this engine include;
Half-Life 2
Counter-Strike Source
The Left 4 Dead series
The Portal series
Counter-Strike: Global Offensive
Dota 2
The Titanfall series
Also Read: Most Picked Legends In Apex Legends
Why Doesn't Apex Legends Use Source 2?
Valve launched a successor to their Source engine in 2015. The Source 2 game engine was released by Valve ever since. Additionally, Valve has also ported their older games like Dota 2 to it because of the graphical advancements it offers.
So, the obvious questions that come to mind are why didn't Apex Legends use Source 2, and why don't they port to it now?
The answer to the first question is quite simple. Source 2 came out in and at the time of Apex Legends' development, it was a relatively new engine. The game developers did not use it because they had multiple games using the Source engine and preferred using it over the newly released one.
And as to why they don't port to it now, well, it isn't that simple. As we have discussed before, Respawn Entertainment had to make many modifications to the Source engine during the development of Apex Legends.
They had to make major adjustments to fit the large scope of Apex Legends.
So, at this point, the Apex Legends engine is a hybrid of the Source engine and Respawn's modified engine. That is why it is extremely unlikely that Respawn will ever port Apex Legends to the Source 2 engine.
Does Apex Legends Mobile Use A Different Engine?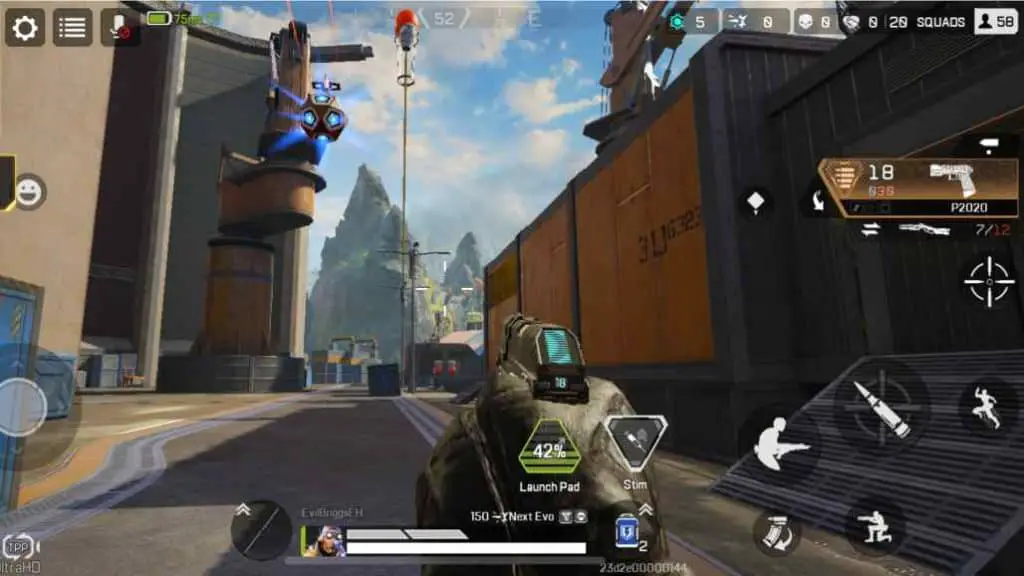 Yes, Apex Legends Mobile uses the Unreal 4 engine. It uses a different game engine than the PC and Console versions of the game all of which use Source. The Android and iOS versions of Apex Legends were co-developed by Lightspeed Studios.
This particular studio was also responsible for the development of the PUBG Mobile game.
They used the Unreal 4 engine for Apex Legends Mobile because they had previously used it in PUBG Mobile's development. That game received terrific reviews from fans and critics, and because of the similar nature of these games, they also decided to use Unreal 4 for Apex Legends.
Unreal 4 was also used because it offers many more features and is much more suitable for Mobile games when compared to Source. The decision to use the Unreal 4 engine ultimately paid off, as the game has received overwhelmingly favorable reviews from fans and critics alike since its release.
Conclusion
Respawn chose the best engine possible to make a smooth, exciting game that reeled in fans and kept them coming back for more. And the life behind Apex legend turned out to be Source, the same engine behind CounterStrike and Dota 2, even preferring it over the successor, Source 2.
We hope this article has helped you understand everything there is to know about Apex Legends and the engine that keeps the game running. If we've missed something, let us know in the comments below!