One of the several desirable features in Stardew Valley is to marry and have a family. Children are a great addition to the game, which is something players can enjoy in real life. They bring a sense of innocence and joy, which makes the experience more fun.
While the player can adopt and have children, it is the next best thing to have a baby yourself. You can adopt any child, whether they are a boy or girl, and as long as you have enough money to enter your house.
In this guide, we will describe how a player can take the next step in their Stardew Valley playthrough and, true to life, become pregnant.
Also read: Stardew Valley Secret Note 11 – Explained
In Stardew Valley, How to Have a Baby?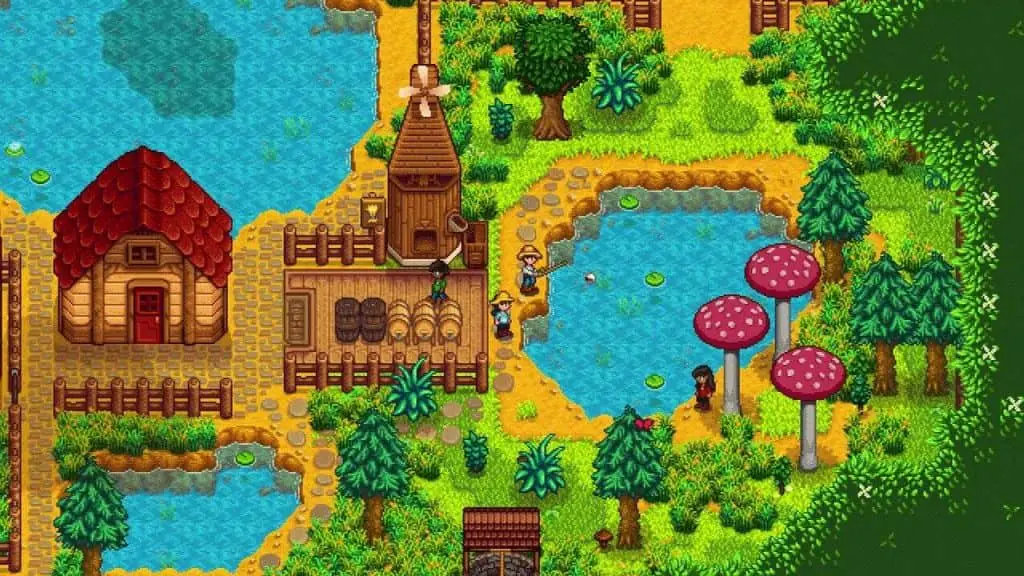 To have a baby in Stardew valley, you must first be married and have improved the farmhouse for the second time. After finding out how to get married, you should find the best place for your Stardew valley house. You have to keep playing until your partner is ready to have a child. Several factors may affect the baby, which you should know. The first factor is the timing of pregnancy.
The chance of this happening is 1 in 20. Therefore, it can take a long time before you conceive and start a family. You need to play while being honest and caring and make sure you get married. On the other hand, when your wife implies that the idea is good, you will have to answer "Yes" or "No."
If you answer yes to whether you or your wife will become pregnant, you will have a baby 14 days later. If you decline to answer, then the game will not simulate your wife giving birth.
The terminology is slightly different for same-sex couples, but the process is the same. Your husband will ask you if you want to adopt a child, and if you answer yes, the adoption will take place 14 days later. If you adopt a child, your spouse will notify you that paperwork is completed while waiting for the kid.
Also read: Stardew Valley – Forester or Gatherer?
The adoption agency will drop off your baby. It will happen later on.
Stage 4 is the last stage of a child's development. Your kids may never grow beyond this stage. Your child will never be a teen, but they may grow into an adult. You can't know what they'll grow up to be, but they can seem like a version of yourself in the future, with a mixture of your hair color, face shape, and complexion.
You can also have two kids and be closer to them. However, if you ever tire of your children later on in the game, there is a way to get rid of them.
Children are neglected at the end of this game by using the Dark Shrine of Selfishness, located near the Witch's Hut. If you give the shrine a Prismatic Shard, you can force your children to leave your farm for good. The only downside to using the shrine is that it may cause some strange things to happen in Stardew Valley.