Coal plants require access to supplies to remain operational. This problem can be alleviated by placing them near the highway, shipping port, or transport terminal. If you're still not obtaining sufficient coal imports, consider establishing a small coal business someplace in the city, presuming there's coal anywhere on the map.
Natural resources
The city's natural resources include fertile ground, woods, mines, and oil, especially coal. Woods are shown in green, agricultural land in yellow, oil in black, and mines in blue. So is the number of trees essential in woodlands, but so is the area under them, which is indicated in green. Regions containing oil and coal are typically buried beneath dense forests, making them difficult to locate at times.
Also Check Out: How to Make Cities: Skylines Run Better?
How to find coal/ore
One must first activate the natural resource filter. Most of the filters may be found in the upper left corner.
Then, on the screen, you look for oil and coal resources.
Create a District in the same area as the investment if the user finds one.
Then assign the appropriate specialty to the Districts. For instance, select the ore specification and afterwards the district.
Now, construct industry within this district, so you will construct a coal or mineral industry which will feed the town with these materials.
Also Check Out: How to Make Farms in Cities: Skylines
Industries Downloadable content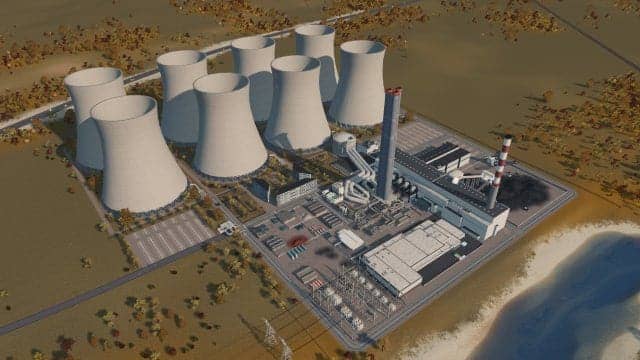 Ore Central Building: The primary structure for the Ore industry.
Ore Miners Barracks: Enhances employee productivity by 5% every building, up to 100%.
Ore Service Building: Enhances ore structures' total storage capacity. The maximum capacity is limitless.
Ore Mines: offered in three configurations. Tiny: A tiny ore mining facility with a weekly output of 48 tonnes. Medium: A mining site of mid sized with a box crane and a bigger ore stack. 80 tonnes per week are produced. A big ore mining site equipped with a massive pail loader. 112 tonnes per week are produced.
Ore mine (beneath the city): Available in two sizes. Tiny: a smaller dig area with an underneath tube for access. Each week, 64 tonnes are produced. Huge: A large excavation site with a larger subterranean access tube. Each week, 96 tonnes are produced.
A seafloor mining vessel is a coral reef mining facility employed in mineral deposits found in the ocean. Each week, 88 tonnes are produced.
Ore Grinder Mill: A type of mining and treatment mill that is used to decompose ore in order to generate metals. generates 32 tonnes of material every week
Glass Assembly Plant: An ore production plant used to decompose ore in order to make glass. Each week, 32 tonnes are produced.
Ore forging factory that uses a rotating furnace to burn ore to generate metal. Each week, 64 tonnes are produced.
Polyester Plant: A plant that converts ore into plastic. Each week, 64 tonnes are produced.
Unrefined ore is stored in sand for decision making purposes.
Ore Stockpiling: Ore that has been processed is stored for future sale.
Ore sector Storage: A huge storage structure that provides additional storage capacity than ore containers. Capacity for containers: 500000 units.
Raw Mining Storage: A bigger storage area for raw resources. Capacity for storage: 600,000 units.
Also Check Out: How to Install Mods for Cities: Skylines
Conclusion
Coal is an essential component to generate electricity. In cities: skylines we must need power plants for continuous supply of electricity. For running industries, markets, and houses we need a huge amount of electricity for power generation. So to find coal we must have to find coal mines tab which we can see at the top corner of the main menu. By clicking on the coal power plant we can easily generate coal. Coal can be seen in the form of yellow dots anywhere on the map.
Creating a district is an important thing we must do for easy supply of coal. Access to imports is an essential step to supply coal. One important thing for easy access to coal is to put them near the highways, cargo terminals or cargo ports. In this way we can easily get access to the supply chain. DLC's for the industries is also an important part for our coal mining. DLC's allow us easy access to the primary ore industry. Ore Miners Barracks, Ore Service Building, ore mines ( beneath the city), ore grinder mill, glass assembly plant, ore forging factory, ore stockpiling, ore sector storage, and raw mining storage are essential DLC's we can use. These all can enable us to find, store and use coal for the generation of electricity. In this way we can easily access the coal.