After you've visited an area in BDO, nodes are symbolized by icons on the game map. Nodes generally are advantageous because they enable you to use the contribution points and power in order to obtain unique advantages like wealth, game goods, enhancements, trading posts, and amity assistance. The primary site nodes and their producing subnodes are the types of nodes in which you can spend.
In Black Desert Online, you can buy a house in any city or larger village. Houses can be utilized as dwelling quarters, stores, or workspaces for your employees, depending on the needs. Since houses aren't owned by anybody, you won't have to struggle with many other players for one. Therefore, the "owners" of these properties are determined by a rating.
The ranking is influenced by the furnishings in space and the quality of the goods available. As a result, if you want a board featuring your name beside your property, you'll have to shell out a substantial sum and pay close attention to every detail.
Any home could be a rank one house but you must have a property node that contributes enough scores to be ranked one upon this server. Buy your house and pack decor into it to rack up points and attempt to be those with the most points.
You have to know the price of a property before you buy it. The price is expressed in contribution points rather than silver. Choose the window shown on the top left of your screen to get additional information about all the other properties and chain purchases. Simply select a town or a region.
After you've visited the location, all major nodes are plainly apparent on the map. It might be tough to know exactly where to get the symbol to appear on the world map. However, it's generally close to the node manager. That's when a decent node map site comes in helpful. Each node is handled with its master node without the need for a value pack.
To go to a master node, build an auto-path via right-clicking the node's icon on the map and choose T to auto-travel. Players can use an NPC icon on the upper right side of the screen to auto-path towards node managers you've already talked to. When you search for "node management" in the NPC locator interface, this will return a list of all of the node administrators you've already talked to, organized by area.
Also read: How to Make a Noble Wagon in Black Desert Online?
Connecting Nodes with Contribution Points To Achieve Rank 1 House In Black Desert Online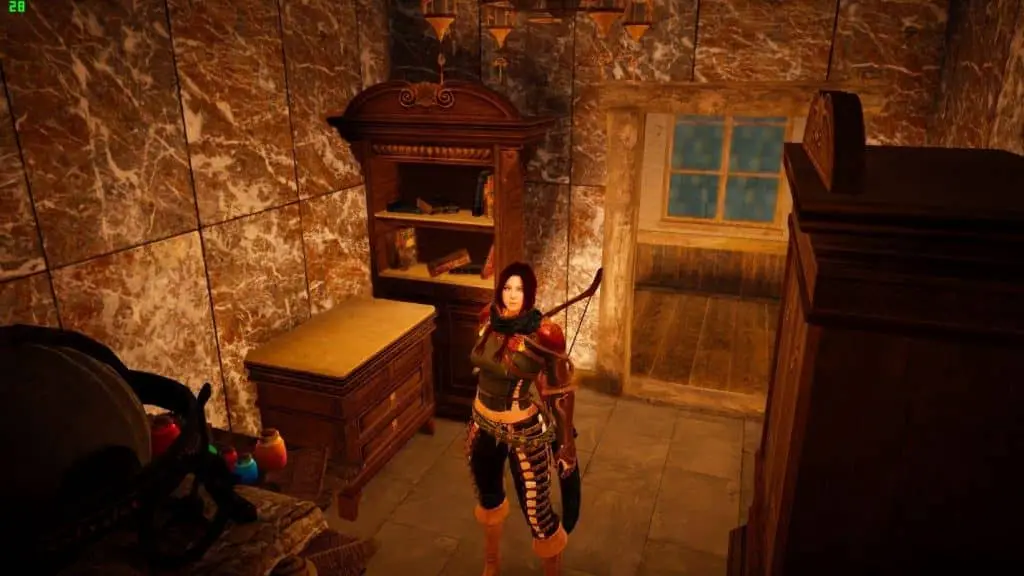 A loop of nodes from either a town or city with a direct manager must be attached. You must have at least two contribution points to do this: 1 contribution point for the main node and 1 contribution point for the resource node. Building a base and preparing food are the two ways to get a contribution point.
As you go to higher levels, the contribution point value of nodes rises, but you'll also get better-level resource items that are needed in upper-level formulas. While attaching a node using contribution points, you'll need a shelter, a worker, as well as adequate storage capacity for both the secondary sources. Wood, for example, typically contains a lower yield of an alchemical component in addition to the timber.
Also read: How to Get Onion and Pepper in Black Desert Online?
Use The Sale And Purchase Option To Get The Rank 1 House In Black Desert Online
You can use the world map to visit urban housing grids from anywhere as far as you've visited the area in actuality and obtained the necessary information. At a minimum, one unit is purchasable through contribution points in every residence.
Many units are upgradeable; for instance, you could upgrade a lodging unit from accommodating three instead of just one worker. When a unit is acquired or upgraded, it is frequently not instantly accessible, but it just takes a couple of minutes to prepare to move in.
In most cases, at least three different types of units can be assigned to a home. Every unit could be turned into a player's home. For the price of silver or the opportunity to develop the unit, you may repurpose one among your unit's kinds to the other possible choices in the unit.
Some houses include many units that can be acquired in a certain order for expansion since they are part of a chain. A single home might have several units of various types. The first unit in the chain, for example, can be labeled as a dwelling, the second as storage, and the third as a workshop.